We received the following questions about older building safety requirements from NSW lot owners. Peter Berney, Solutions in Engineering has provided these responses.
Table of Contents:
GET NOTIFIED WHEN WE PUBLISH NEW Q&As, NEWS AND ARTICLES TO THE SITE
Question: We are deciding on refurbishing or replacing original windows in a 1970s apartment building. What should we take into consideration?
I own an apartment in an old 1970s brick block in Sydney. The windows are original and aluminium framed. They are in need of seal replacement as they are starting to rattle and whistle in the wind. 
The owners corporation is reviewing two options:
Replacing the old window seals with new one at a cost of approximately $12,000.
Replacing all the windows at a cost of $110,000. 
The company quoting for the window replacement told me that just replacing the existing window seals is illegal under current government laws. I'm not convinced that this is the case.
Are you aware of any such government regulation prohibiting the owners corporation from replacing the existing window seals? Any assistance in this matter would be greatly appreciated. 
Answer: There may be other issues that need to be addressed for the windows to comply with the current requirements.
In relation to replacing windows seals in a residential apartment building in NSW there is no specific regulation that would prohibit this.
However there may be other issues that need to be addressed for the windows to comply with the current requirements under the NSW Strata Management Act and possibly AS1288 – Glass in buildings—Selection and installation. This is the Australian glazing standard.
NSW Strata Management Act – It is a requirement under the child safety provisions of the act, that windows must be fitted with a complying restrictor and many older window frames can't be restricted and therefore must be replaced.
AS1288 – If the glass has to be completely removed to install the new seals it could be argued that the glass should comply with the current glazing standards resulting in thicker glass being required that may not fit into the existing frames.
There are other compliance requirements that may need to be addressed if the windows where to be completely replaced depending on the height of the windows from the finished floor level, but this would only apply if the frames were to be completely replaced.
Gary Stevenson
E: [email protected]
Windowline
P: 02 8304 6400
This post appears in the February 2021 edition of The NSW Strata Magazine.
Question: The Owners Corporation have recently upgraded the hatch providing access to the roof. Are we legally required to provide a fall barrier for when the ladder is being used?
The Owners Corporation have recently upgraded the hatch providing access to the roof. Are we legally required to provide a fall barrier for when the ladder is being used?
The hatch is by a stairwell in an old building.  
Answer: The answer will depend on a few things.
The answer to the question will depend on a few things:
Is the ladder a fixed ladder?
If the ladder to the roof is fixed and original and there was no fall prevention guarding, then we would assume that it was passed in accordance with the requirements of the day – which did not specify any guarding.
If just the hatch was being upgraded and the ladder was as per Item 2 above, then we are not aware of any retrospective requirement to upgrade the ladder.
If the ladder is only to be used by contractors and access to it is limited to authorised persons only, we would recommend that signage be erected to advise that contractors require fall arrest equipment when using the ladder to access the roof via the new hatch – particularly if the rails of the ladder do not extend up past the open hatch.
If we were asked to perform a risk assessment we would consider:
If the ladder was fixed and original; and
The location of the ladder and its proximity to a stairwell void with a fall of over 2m; and
Whether the ladder could be accessed by any person with access to the stairwell: and
If such a void existed and any person could access the ladder this would substantially impact upon the level of risk the ladder represented. Depending upon the level of risk determined we may view the ladder as a substantial risk and recommend that the ladder be guarded via a lockable cage to ensure access by authorised persons only and to mitigate the risk of a person falling.
Given that there are potentially many matters to consider that we are not aware of, particularly with respect to the ladder and the circumstances of its location and height or the configuration of the stairwell, the above should serve to highlight matters that need to be considered and that adhering strictly to the legal requirements may not be in the best interests of the Owners.
I trust that the above is of some assistance, however if further information is required please do not hesitate to contact the undersigned.
QIA Group
E: [email protected]
P: 1300 309 201
W: http://www.qiagroup.com.au/
This post appears in the November 2020 edition of The NSW Strata Magazine.
Question: Do new units have certain requirements older smaller block units may be exempt from? What do we need to know about older building safety requirements?
We have a 40-year-old unit block in NSW with only 3 units. Self-managed. Ideally, I would like to get independent advice on building safety requirements for windows, glass, balcony railings and (fire) doors. We don't wish to upgrade these items unless it is essential. We think new units have certain requirements older smaller block units may be exempt from. What do we need to know about older building safety requirements?
Answer: There are no differential building safety standards for buildings on the basis of when they were constructed, or how many units they contain.
There are no differential building safety standards for buildings on the basis of when they were constructed, or how many units they contain. However, compliance with the Building Code of Australia is not retrospective. Under the Environmental Planning and Assessment Act 1979, a building only has to comply with the Building Code of Australia at the time of construction. As a result, the Building Code of Australia does not require you to continually update your windows, balcony railings and fire doors etc.
That said, part of your duty of care to residents and visitors includes ensuring that they are safe on the property. If a balcony railing (for example) is unstable and unsafe, there can be substantial consequences for not upgrading or repairing the balustrade. Even if the railing is structurally sound, we recommend that balustrades are updated as a matter of safety. Forty years ago the height requirements for balustrades were very lax. These are simply not safe by modern standards.
When considering the safety aspects of your scheme, common‐sense should prevail. I have been included in emails from Executive Committee members regarding the safety aspects of their schemes. I can tell you that some owners take the wrong approach regarding building safety i.e. apathy, associated costs, short‐sightedness, and/or have an axe to grind with another owner.
Conduct a Walk Around and Look For Building Safety Issues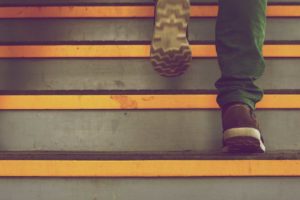 Start with a walk around with the Executive Committee members, but first check your egos and issues at the gate. Reframe your mindset and look at things logically and from that of a visitor to your strata scheme. If a potential trip hazard is pointed out, consider the likelihood of someone "unfamiliar" with your property tripping over it. Think about an elderly person or a child. Don't just say "oh I've been walking past that for years and never tripped". That is exactly what we are trying to avoid here, familiarity.
Once you have completed your inspection, consider the variety of items you've noticed and then consider getting a professional company to quote on conducting an expert inspection. Most common property claims are based on trips, slips and falls. For around about $348, the cost verse a potential lawsuit represents good value. Your insurer will also appreciate the fact that your Owner Corporation has a proactive Executive Committee to work with as opposed to those that have a closer resemblance to a flightless African bird.
Fire Safety Doors
Items that you may have come across, depending on the design and the type of construction, could also include Fire Safety Doors. Asbestos (being a good fire retardant) was used in Fire Doors up until 1987. There should be a tag on the inside spine of the door (hopefully it hasn't been painted over) that may tell you the year it was made and if it (not all tags will) contains Asbestos Material. Doors manufactured after 1988 generally are Asbestos free.
If the Fire Door hardware has failed e.g. the handles, closers, latches, pivot points you should have the doors replaced. However, if the doors have been kept in good condition then there is no need to do anything other than keep up the good maintenance work!
Asbestos
When I'm conducting Sinking Fund Plan seminars I always recommend to unit owners that if you have Asbestos (anywhere in the strata), have the inspector put an allowance in the SFP to have it removed by a professional, licensed Asbestos contractor. For example, consider I have 3 unit building and there is Asbestos in the Fire safety Doors and the Soffits (eaves).
If in the short‐term it isn't considered dangerous e.g. it is tightly bound and in good condition, I would have a line item in my SFP to replace the Fire Safety Doors when funds become available. When work is due to be done on the roof or gutters e.g. Work at Heights I would have the Soffits replaced then. Now you have an Asbestos free building, one less thing to worry about and you've increased the resale value of your asset.
Common Property Glass
The same concepts for building safety can apply for common property glass. We've all seen the amber coloured glass that looks like beer bottle glass but is a lighter shade. This glass is dangerous. If someone was to fall through or into this glass, it will shatter and the shards can be lethal.
Once again, older buildings don't have to replace amber coloured glass, but it is highly recommended. Use your SFP as it was intended. Put funds away to have the dangerous glass replaced when the OC can afford to. I've seen instances of an electrical contractor falling from a ladder and receiving serious lacerations to his arms. He sued the Owners Corporation for not providing him with a safe workplace.
Balcony Rails/Balustrades
Regarding balcony rails/balustrades, from 1997 to now the current BCA requirements apply. Height not less than 1 metre for balustrades, handrails/stairwell balustrades to be not less than 865mm. However, older buildings have a much greater range of installed heights and configurations. This is because they were approved by local Council or other governing bodies at the time of construction.
Therefore the correct heights can be almost impossible to determine. Older Balustrades are often much lower than the later structures. These balustrades pose safety risks that were not considered at the time of construction. It's not uncommon to see balustrades above 3 stories less than 700mm in height and constructed of horizontal rails. However, the codes used to meet compliance at the time of construction are not retrospective.
Let Common Sense Prevail with Building Safety
In keeping with the tone of this article, let common sense prevail. Look at your building safety subjectively. Would you feel safe allowing your child on the balcony of an older building? What about an elderly person that looks for items to support them when sitting down or attempting to stand? Keep in mind, if any alterations or major reports to existing balustrade occurs or you're about to do this type of work, the Building Code of Australia requires that the balustrade MUST meet the current requirements.
Peter Berney
National Business Development Manager
Solutions in Engineering
P: 1300 136 036
E: [email protected]
Question: Should my uneven courtyard pavers be repaired quickly? Who is responsible for the cost to ensure building safety within my courtyard?
I have a courtyard outside my unit. The building was completed in 1980. The pavers in the courtyard are now very uneven and could be considered a trip hazard. What priority should be given to this repair? Who is responsible for the cost of repairing and relaying the area to ensure building safety?
Answer: The responsibility of maintaining the courtyard depends on a few circumstances, but regardless this trip hazard should be tended to quickly.
From the information supplied, it is not clear who has to maintain the courtyard. If it is an exclusive use area then that is the responsibility of the person benefiting from having exclusive use.
If it's not exclusive use and is common property then it is definitely a safety and maintenance issue of the Owners Corporation which also would be affected by common law duty of care.
If it's a mixed-use scheme, then the Work Health and Safety Act 2011 has broad implications so it is vital that an Owners Corporation undertakes measures to ensure their property comply with these requirements.
In my opinion, the pavers should be re-laid to make them even and eliminate the trip hazard. As a chairperson of a strata scheme, I undertake a quarterly visual safety inspection of the common property to check building safety and any maintenance and/or building safety matters are discussed at the next 6 weekly committee meeting.
We then appoint a committee person to oversee the rectification of the issue e.g. seeking quotes to have the matter resolved, choosing the contractor after having first checked their licences and insurances are valid and up to date, delivering a flyer in each mailbox so residences know what the hazard is, when is it being repaired, what effect (if any) this may have on their access or noise or any WHS matters that they need to be aware of when in the vicinity of the work being undertaken and then we request that the strata manager send the contractor the work order.
The first step should be to inform the Strata Committee in writing. Ask the chairperson for a date when this matter will be discussed with the other committee members and make note of the date and follow up the day after.
If you have a strata managing agent, they should be included in all correspondence. If a serious building safety incident were to occur and compensation sought, the strata management company and the Owner's Corporations insurers would be dragged into it. This will have a twofold effect on your strata insurance:
your insurance premiums will go up and
some insurers may not wish to quote to insure your property as they consider the risk greater than the reward.
I hope this helps answer your query and if the courtyard is exclusive use, you best rectify the trip hazard and relay the pavers………. ASAP!
Peter Berney
National Business Development Manager
Solutions in Engineering
P: 1300 136 036
E: [email protected]
Have a question or something to add to the article? Leave a comment below.
This article is not intended to be personal advice and you should not rely on it as a substitute for any form of advice.
Read next:
Are you interested in more information about older building safety requirements or information particular to strata legislation in NSW? Visit Maintenance and Common Property OR NSW Strata Legislation pages.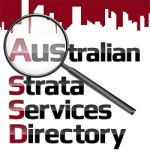 Looking to carry out repairs and maintenance of your common property? Search within our Strata Services Directory in the category Building Repairs and Maintenance NSW for the best list of contacts available.
Looking for strata information concerning your state? For state-specific strata information, take a look here.
After a free PDF of this article? Log into your existing LookUpStrata Account to download the printable file. Not a member? Simple – join for free on our Registration page.