We are always receiving strata reviews from members of our community. We thank you for taking the time to comment on the LookUpStrata site and we always listen to your requests and ideas for creating an even better strata information site. If you feel the urge to leave us a testimonial, strata reviews, thoughts about your experience or suggestions for new topics or improvements, please take the time or email us directly on administration@lookupstrata.com.au. We would love to hear from you!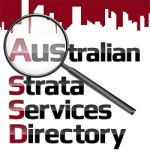 If you are looking for other strata reviews, such as strata management reviews, or strata manager reviews, try our Strata Directory Site: The Australian Strata Services Directory. Read about available strata managers, leave a review, discover other strata services for your scheme.
---
---
---
---
---
Dec 2016
Your newsletter is becoming more and more valuable as the duties and requirements of Body Corporates and Committees become more technical/binding eg Airbnb, and a million bylaws etc
Wayne R, NSW Lot Owner
---
October 2016
I am in Toronto Ontario and I am learning a lot from your website.
Holland, CondoMadness.info
---
August 2016
Thank you very much for this response to help us resolve an ongoing matter.
I cannot thank you enough for the service provided by LookUpStrata.
The advice offered on such a wide range of topic is invaluable to all those involved in Body Corporates/strata.
Could you please pass on my appreciation to Frank Higginson, Hynes Legal.
Jennie, QLD Lot Owner
---
July 2016
I am recommending your very helpful site to anyone working in this area.
Tony, Chairman, QLD
---
July 2016
I enjoy reading the Strata News and it provides me with some great Strata information as I am on the Council of Owners for my apartment block.
Matt, WA Lot Owner
---
June 2016
As per usual your site information is informative and valuable.
Pamela, NSW Lot Owner
---
Apr 2016
Hi Nikki
I remember when you were just starting out LookUpStrata.
You guys have come such a long way and so quickly, 'leaps and bounds'.
It was helpful then and it is even more helpful now. Quite frankly, your website is one of the best websites for strata information etc avaialble.
Just listened to the podcast of Reena Van Aalst. Fantastic!
Your website and how it is constructed (really well put together easy to read and navigate) and the information relayed on it is soooo, so useful.
As an owner in an OC and now a chairwoman of an OC, I find your website to be an enormous useful guide for my duties and tasks being on COM.
I have another property other than OC strata. It is a stratum titled property, will you ever include information relating to stratum titled properties?
Thanks, keep up the good work!
Tamara, Chairwoman, VIC
---
May 2016
I am a big fan of your site and it has given me valuable in-sight into how strata works (or should work).
Ron, NSW Lot Owner