Check the tabs for the latest information about Strata Legislation Queensland. New information referring to the QLD Body Corporate Act and links are added regularly. Be sure to check back to be kept up-to-date.
If you have enjoyed this state specific information page, discover more great information in our Strata Topic pages.
View all QLD Strata Webinars on this page.
Feature Article
Frank Higginson, Hynes Legal
Bylaw enforcement is not an optional activity when it comes to Strata Legislation in Queensland. According to the QLD Body Corporate Act, by-laws must be enforced, and the responsibility for their enforcement lies with the committee.
Most Recent Strata Legislation Queensland Articles
NAT: Professional Standards for Strata Managers

-

The Strata Management Practice Standard program enables SCA members to gain professional recognition with experience and tenure which can enhance their business and help build a long-term career.

QLD: Getting to know your Community Management Statement

-

If you want to know the rules for living in your body corporate (by-laws), who pays what towards the running and maintenance of your scheme, or if use of any common property is allocated to individual lots, you may want to get yourself a copy of the CMS.
Click on the topics below to explore articles and information relating to Strata Legislation Queensland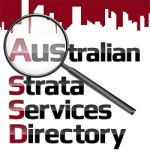 Looking for Strata Industry Experts for Queensland? Search within THE Strata Services Directory for the best list of contacts available.
Interested in being included in the Directory? Create your Directory Listing here.