Check the tabs for the latest information about Strata Legislation Queensland. New information and links are added regularly. Be sure to check back to be kept up-to-date.
If you have enjoyed this state specific information page, discover more great information in our Strata Topic pages.
News Strata Regulations for Queensland
This video features Frank Higginson and Chris Irons from Hynes Legal.
Feature Article
Frank Higginson, Hynes Legal
Bylaw enforcement is not an optional activity when it comes to Strata Legislation Queensland. By-laws must be enforced, and the responsibility for their enforcement lies with the committee.
Most Recent Strata Legislation Queensland Articles
QLD: Q&A How Do We Change Utility Contracts?

-

Question: We've arranged for a much better deal on utilities. Do we have to wait until our AGM to get the contract approved or can we set it in motion now?

QLD: Development Offences in Bodies Corporate

-

It's important that both owners and bodies corporate get advice before they start (or in the case of a body corporate, approve) work. Both the lot owner and the body corporate can be punished for a contravention of the Planning Act.
Click on the topics below to explore articles and information relating to Strata Legislation Queensland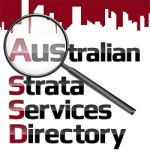 Looking for Strata Industry Experts for Queensland? Search within THE Strata Services Directory for the best list of contacts available.
Interested in being included in the Directory? Create your Directory Listing here.