Check the tabs for the latest information about Strata Legislation Queensland. New information and links are added regularly. Be sure to check back to be kept up-to-date.
If you have enjoyed this state specific information page, discover more great information in our Strata Topic pages.
View all QLD Strata Webinars on this page.
Feature Article
Frank Higginson, Hynes Legal
Bylaw enforcement is not an optional activity when it comes to Strata Legislation in Queensland. By-laws must be enforced, and the responsibility for their enforcement lies with the committee.
Most Recent Strata Legislation Queensland Articles
QLD: Garbage Chutes Not as Insignificant as They Seem

-

Are you aware of the fire-safety risks of garbage chutes - in particular, the hopper doors opening into the garbage chute from each floor? Maybe your's aren't working properly. Maybe they've been like this for years.

QLD: Debt disputes – a case study

-

In what was, in essence, a dispute over who should pay a cleaning bill, QCAT decided that the owner who had paid the bill could only be reimbursed if the payment had been made 'under a mistake' - and overturned the adjudicator's decision.
Click on the topics below to explore articles and information relating to Strata Legislation Queensland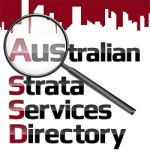 Looking for Strata Industry Experts for Queensland? Search within THE Strata Services Directory for the best list of contacts available.
Interested in being included in the Directory? Create your Directory Listing here.