Check the tabs for the latest information about Strata Legislation Queensland. New information and links are added regularly. Be sure to check back to be kept up-to-date.
If you have enjoyed this state specific information page, discover more great information in our Strata Topic pages.
Feature Articles / Media
Frank Higginson, Hynes Legal
Bylaw enforcement is not an optional activity when it comes to Strata Legislation Queensland. By-laws must be enforced, and the responsibility for their enforcement lies with the committee.
Terminating Management Rights Agreements
Mario Esera
Mario Esera talks about the problems associated with Terminating Management Rights Agreements QLD.
Mario provides detailed information about the following:
Why is the process of terminating management rights agreements so difficult for body corporates?
What do you feel should be done to prevent these difficulties in the future?
Mario also discusses the steps involved in terminating, provides examples and talks about reasonableness.
Most Recent Strata Legislation Queensland Articles
QLD: Q&A Who Maintains What on My Apartment Balcony?

-

Question: What part of each balcony is common property and required to be maintained by the body corporate? Is it merely the exterior of the glass surrounds or does it extend to the tiled floor and doors leading out to the balcony?

QLD: Rights of Access to Lots

-

Many bodies corporate are mistaken about their rights to access lots. There is a right to access a lot only for specific purposes and in accordance with the Act.
Click on the topics below to explore articles and information relating to Strata Legislation Queensland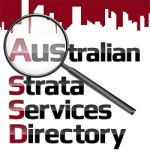 Looking for Strata Industry Experts for Queensland? Search within THE Strata Services Directory for the best list of contacts available.
Interested in being included in the Directory? Create your Directory Listing here.