What's mine and what's common property?
What is the Owners Corporation required to maintain?
Check your states tab for the latest information about Strata Maintenance and Common Areas. New information and links are added regularly. Be sure to check back to be kept up-to-date.
If you have enjoyed this topic page, discover more great information in our other Strata Topics covered.
Feature Article
Catherine Lezer, Director SCA (NSW) and Strata Chairperson
Looking to carry out common areas improvement work in your building? Follow this case study for a step-by-step guide to success.
Feature Video
NSW Strata Window Safety
Peter Berney, Solutions In Engineering
Jun 2016: This edition of LookUpStrata's Strata Snapshot Series, Peter shares his knowledge about:
Why window safety is important
Why the new window safety legislation has been put in place in NSW
Who is responsible? The owner or the owners corporation?
Why should owners corporations comply?
Most Recent Strata Maintenance and Common Areas Articles
NSW: Was My By-Law Unreasonably Refused?

-

A lot owner conducted unauthorised structural work. The owners corporation sought orders in NCAT seeking that the unauthorised works be removed. Despite the lot owner's appeal, orders were made that the works be removed and the common property be reinstated.

NSW: Q&A Making Sure the Garden Outside My Apartment is Maintained

-

Question: The garden directly outside my apartment never gets maintained as I'm the only one affected by it. How can I ensure garden maintenance is scheduled and regular?
Our articles and Q&As about maintenance and common areas have been arranged by State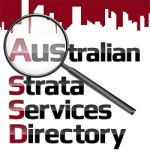 Looking for Strata Industry Experts who deal with maintenance &/or are available to service common property in your area? Search within THE Strata Services Directory for the best list of contacts available.
Interested in being included in the Directory? Create your Directory Listing here.