How can I become involved with my strata committee?
What is an owners corporation?
What is a body corporate?
Check your states tab for the latest information about Strata Committee Concerns. New information and links are added regularly. Be sure to check back to be kept up-to-date.
According to Strata Community Association (NSW), here is the definition of the Committee:
Responsible for the administration of an owners corporation. They are a group of owners elected at each Annual General Meeting who represent all the lot owners of the strata scheme and carry out duties required under the relevant laws. These include the control, maintenance and repair of the common property. The committee also has the responsibility of enforcing the by-laws of the scheme. Previously referred to as the executive committee, other references include managing committee, management committee, committee of management, or just the committee.
If you have enjoyed this topic page, discover more great information in our other Strata Topics covered.
Feature Article
Michael Ferrier, Eyeon Property Inspections
We have seen many cases where the Strata Committee members seem to put their own agenda ahead of the needs of the building. Where the majority of Owners are not engaged in the day-to-day running of their community, it can be very easy to influence things.
Most Recent Strata Committee Concerns Articles
QLD: Debt disputes – a case study

-

In what was, in essence, a dispute over who should pay a cleaning bill, QCAT decided that the owner who had paid the bill could only be reimbursed if the payment had been made 'under a mistake' - and overturned the adjudicator's decision.

QLD: Pros of Electronic Voting – More Owners Can Have Their Say

-

Electronic voting promotes faster, more accurate voting while convenience should hopefully encourage more QLD lot owners to have their say.
Our articles and Q&As about Strata Committee Concerns have been arranged by State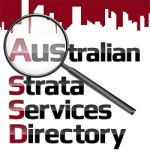 Looking for Strata Committee Concerns Industry Experts in your area? Search within our Strata Services Directory in the category Legal Services for the best list of contacts available.
Interested in being included in the Directory? Create your Directory Listing here.