What is a Strata Plan?
Why do I need a strata inspection report?
This FactSheet is not printable, but rather full of the latest information in the form of dynamic links and/or presentations about Strata Plan & Strata Inspection Report. New information and links are added regularly. Be sure to check back to be kept up-to-date.
If you have enjoyed this FactSheet, discover more great information in our other FactSheets in this series.
Featured Article
Paul Mulligan, Paul Mulligan Property Group
A strata inspection report (also known as a strata search, Owners Corporation Records Inspection or Section 108) is a report that all purchasers of a strata titled, community titled or company titled property should invest in whether this be a residential or commercial property.
Check your State's tab for articles and information about Strata Plans and Strata Inspection Reports
Need Help?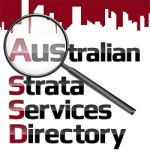 Looking for Strata Industry Experts who deal with Strata Inspection Reports in your area? Search within Strata Reports for the best list of contacts available.
Interested in being listed as an Industry Expert? Contact Nikki Jovicic, LookUpStrata for more information.