What is included in strata levies?
What are strata fees?
What can be included in strata fees?
Are strata levies the same as body corporate fees?
Check your states tab for the latest information about Strata Levies. New information and links are added regularly. Be sure to check back to be kept up-to-date.
If you have enjoyed this topic page, discover more great information in our other Strata Topics covered.
Feature Article
Leanne Habib, Premium Strata
Question: How do I get the executive to acknowledge obligations under the new legislation – have a 10 year plan, have it professionally costed, take steps to raise the required funds and commence overdue works?
Most Recent Strata Levies Articles
Our articles and Q&As about Your Strata Levies have been arranged by State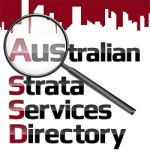 Looking for Strata Levy Industry Experts in your area? Search within our Strata Services Directory in the category Financial Services and Legal Services for the best list of contacts available.
Interested in being included in the Directory? Create your Directory Listing here.