We have been asked the following questions regarding window locks legislation NSW by a LookUpStrata member:
Q: What types of window locking devices are being installed in strata buildings to comply with the new window locks legislation NSW?
The following responses have been received from members of the strata community. If you have any information to add, please include your thoughts in the comments below.
Clare Dominello, on behalf of Mr Dieb P. Khoury of Benjamin & Khoury Solicitors has supplied an introduction to the topic – window locks legislation NSW.
NSW Fair Trading say: 'Each year, around 50 children fall from windows or balconies in Australia. Many suffer serious injuries. Sometimes these falls are fatal….'
GET THE LATEST STRATA NEWS / ARTICLES DIRECT TO YOUR INBOX HERE
Have we done enough with the new reforms with our windows and balconies? By 13 March 2018 By-laws must be compliant. Owners Corporation in NSW will be required by law to have window safety devices installed on all above ground windows, both inside windows eg: within your apartment or outside windows eg: Common Areas gym areas, etc.
Requirements for Window safety and devices with the news window locks legislation NSW
As from March 2018, to help keep our families and friends safe, all Strata Buildings in NSW will be required to have fitted, MUST have fitted as per the new requirements, window devices that allow the window to be locked at 12.5cm when the device is engaged.
The device when activated will not allow the window to open fully. When the device is not activated your window can still open fully and close fully.
Owners Corporations are responsible for the Common Property they must have safety window devices installed on all common property windows by 13 March 2018. These are windows that are above the ground floor. They must stop the window opening more than 12.5 cm. The safety devices must be child proof and withstand wear and tear.
Can I still open my window fully?
Yes.
You can still open and leave open your windows. As an aid to stop children from falling from windows you have the peace of mind to know that when the window locks are engaged, children are protected from falling out of the window.
Please ensure that your window device is fitted properly. If the window device is lapse and not doing the job it should be doing, then you and or your strata could be facing non-compliance issues. This is a serious issue and not to be taken lightly. Penalties will be imposed for breaches if the new reforms are not meet.
Should you need assistance with By-laws and compliance our Principal Solicitor and Attorney Dieb P. Khoury has over 40 years' experience in this area and can assist you.
Does the lock have to be on the window? Is there any alternatives?
Alternatively, it is possible to consider security screens, bars or grills on the windows. They must not have a gap bigger than 12.5cm. This is the alternative to not having the safety devices installed on the windows.
Remember: Flyscreens are not security screens.
How do I know which window this applies to?
A window within a child's reach which is less than 1.7 m above the floor, and the floor is more than 2 m above the outside ground must have a window safety device.
Is there a time frame for when the locks must be installed?
The deadline for window locks legislation NSW is 13 March 2018.
If the window safety requirements are not meet, there is a penalty.
The Owners Corporation in the first instance will face fines, then owners will face fines depending on the window's position and reason for the breach.
Pete Berney, Solutions In Engineering provides the following information:
Solutions in Engineering have been fitting Window Child Safety Devises for over 2 years now. We researched the legislation, purchased and tested many varieties of devices and consulted child services and the Fire department before settling on the keyed lockable devises we currently use.
The issue is not so much the devise as is the logistics of organising and gaining access and then proof that the devise was fitted and tested to 250 newtons. We take a photo of every window when it reaches the prescribed newton force. And we came up with providing a certificate of compliance for the building once every open-able window had been tested.
A word of advice to Strata Mangers and Executive Committees – do not leave this up to the individual unit owners to do. You will get varying degrees of competency and quality with no record of compliance. It is the Owners Corporations responsibility that all open-able windows be compliant as windows are considered common property for maintenance purposes under section 62 of the strata management Act.
Strata Lawyers have talked about writing By-laws to circumvent this but to no avail as you cannot contract out of a legislative requirement.
Also consider your insurance, what would happen on the advent of a disaster where the owners fitted the lockable devises themselves, ask your insurer what the likely ramifications would be verse having all devises fitted by a reputable firm for the whole building and signed off on as being complaint.
Unfortunately a child will fall from an "alleged compliant window" in the years to come and the proceeding court case will set a precedent for the cases that follow. An Executive Committee member should greatly consider their exposure to this risk when choosing the method for which to aim to mitigate Window Child Safety Compliance.
You may also be interested in watching this Strata SnapShot series interview featuring Peter Berney, Solutions in Engineering – NSW Strata Window Safety

Lia de Sousa, Whitbread Insurance Brokers has responded regarding the insurance issues raised by Peter Berney above:
We would suggest that the comments from Solutions in Engineering represent an appropriate risk mitigation approach to the matter of complying with NSW Window and Balcony Safety regulations.
The most important factor to consider in relation to the Strata Insurance coverage, is that all reasonable care is taken either by the Owners Corporation or Lot Owners, to satisfy the relevant regulations.
Although there is no minimum standards as to the type of locks being installed, we recommend you refer to the following guides provided by the NSW State Government:
Window Safety Device Requirements
Prevent Falls from Windows and Balconies
This article is not intended to be personal advice and you should not rely on it as a substitute for any form of personal advice. Please contact Whitbread Associates Pty Ltd ABN 69 005 490 228 Licence Number: 229092 trading as Whitbread Insurance Brokers for further information or refer to our website – www.whitbread.com.au or contact us on 1300 424 627.
Jeff Schultz, Express Glass warns there are a lot of cheap devices on the market (although being compliant) they are removable and can cause long term compliance issues. Express Glass have a Handy Guide on Locks Available in the Market. If you are interested in obtaining a copy of the booklet, just email Jeff at jeffs@expressglass.com.au.
Andrew Webster, Australian Child Window Safety sent in the following information about window locks legislation NSW:
As you are aware, the NSW laws have changed in regards to windows on strata and rented properties. The law states that if you fall into the bracket of their definitions the window needs to be restricted so a 125mm sphere cannot be passed through the opening at a force of 25Kg, or if correct screens are installed they must withstand the 25Kg force.
There are many products out there to overcome this issue.
We use some of the following products:
Venlock, Remsafe Window Restrictor, Whitco Vent Lock, Whitco Restricted Winders, Kidscreen.
These products can be supplied and installed starting from $45 per window.
The restrictors can be installed by residents, but be warned. They need to be correctly installed and tested.
ACWS can perform a test with a calibrated digital force meter and supply an installation and testing certificate to provide to your insurance company.
A lot of the "fly by nighters" are installing these products and not performing the testing which can leave you a little bit vulnerable with insurance companies in the event of something happening. As the new laws state the window must withhold the 25Kg force.
We are more than happy to provide a free quote to those who still need to comply with the new regulations.
Anthony Montibeler, Director at Norwest Strata Management has contributed this information from a Strata Management point of view:
We can proudly state that 99% of our Owners Corporations are now fully compliant with the new legislation thanks to the efforts of ASQB Window Safety.
Anthony and his team have been fantastic and fully understand the requirements of the legislation. They issue an installation certificate for each lot to state that it complies along with another certificate to state that the Scheme complies once they have installed every lock required.
They have been able to cater for every window they have encountered. Different windows have different requirements so it is best to get the professionals onsite first to check the windows so they can provide the right product for the application.
As Strata Managers we found benefit to having the Owners Corporation agree to doing the whole complex rather than leaving it up to the individual owners to carry out & provide a compliance certificate for their lot only.
Jeff Gough, Liverpool Glass Company gives you an idea on how much installation costs:
We supply & install window locks for $110 for the first one (per tradesman) as part of the traveling component. $55 for every lock installed whilst onsite after the first on the same day.
E.g. 10 units with 5 windows each = 50 windows x 2 tradesmen
2 @ $110
48 @ $55
Total = $2860.00 (inc GST)
This is the window lock they recommend, which comes in both white and black.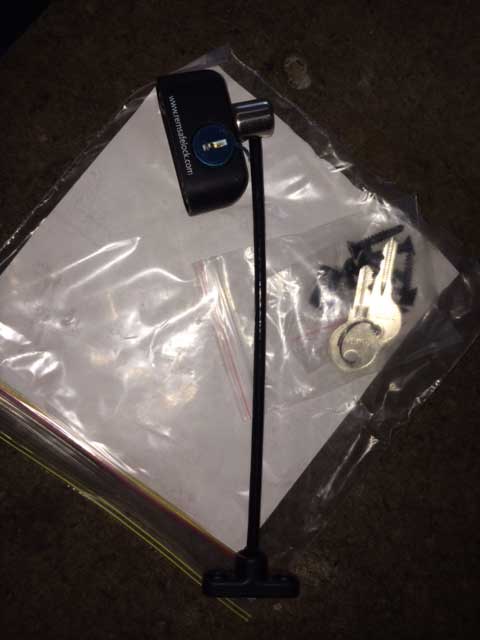 The majority of responses above providing information on the topic of Window locks legislation NSW where either emailed through or provided in response to a call out for information about window locks legislation NSW on our LinkedIn Group. If you are a LinkedIn member and would like to be involved in this networking group, please join here.
We thank everyone who responded and hope the post has been helpful to those who are asking the question "why do I need locks on my windows".
Read next:
Where can you go for more help?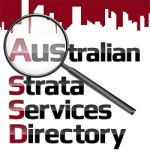 Looking for a window lock specialist in your area? Search within our Strata Services Directory in the category window lock specialists for the best list of contacts available.
This article is not intended to be personal advice and you should not rely on it as a substitute for any form of advice.
After a free PDF of this article? Log into your existing LookUpStrata Account to download the printable file. Not a member? Simple – join for free on our Registration page.