What is owners corporation or body corporate insurance?
What does my body corporate insurance cover?
What other insurances do I need for living in apartments?
Check your states tab for the latest information about owners corporation and body corporate Insurance. New information and links are added regularly. Be sure to check back to be kept up-to-date.
If you have enjoyed this topic page, discover more great information in our other Strata Topics covered.
Most Recent Articles
NAT: Reinsurance Pool Design – Challenges

-

Failure in design of the reinsurance pool will mean that many policy holders will continue to have the same issues and problems that have been brought to the government's attention over many years.

VIC: Who Can Best Calculate Replacement and Reinstatement Values?

-

Although Insurance Brokers often recommend to their clients to obtain replacement and reinstatement valuations from sworn valuers, a sworn valuer as such doesn't exist. A property valuer is not licenced nor registered with any government department in Victoria.
Our articles and Q&As about owners corporation or body corporate insurance have been arranged by State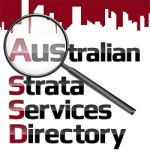 Looking for Insurance Industry Experts in your area? Search within our Strata Services Directory in the category Insurance for the best list of contacts available.
Interested in being included in the Directory? Create your Directory Listing here.