What is strata insurance?
What does my body corporate insurance cover?
What other insurances do I need for living in apartments?
Check your states tab for the latest information about owners corporation and body corporate Insurance. New information and links are added regularly. Be sure to check back to be kept up-to-date.
If you have enjoyed this topic page, discover more great information in our other Strata Topics covered.
Feature Article
Tyrone Shandiman, Insurance Solutions
The short answer is no. It is a common misconception that unit owners only need an insurance policy to cover their insurance needs. So, what are you covered for?
Most Recent Articles
QLD: Alternative Insurance

-

Where a body corporate cannot comply with its insurance requirement, body corporate legislation provides that the Commissioner may authorise a form of what is called "alternative" insurance.

Landlords in Victoria face new risks and obligations

-

From July 2020, landlords in Victoria are set to face a raft of new tenancy laws as the state government increases tenant rights and puts more responsibility on property owners and restricts some practices of the past.
Our articles and Q&As about Insurance in Strata have been arranged by State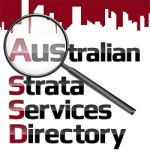 Looking for Insurance Industry Experts in your area? Search within our Strata Services Directory in the category Insurance for the best list of contacts available.
Interested in being included in the Directory? Create your Directory Listing here.