Check your states tab for the latest information about New Strata Law Reform. New information and links are added regularly. Be sure to check back to be kept up-to-date.
If you have enjoyed this topic page, discover more great information in our other Strata Topics covered.
Feature Article
Allison Benson, Kerin Benson Lawyers
With the release of the draft NSW Strata Reform bills, we look at the state of play for new strata law reform across Australia.
Feature Video
NSW: Top 5 Ways the New Strata Reforms will Impact Your Life.
Adrian Mueller, JS Mueller & Co Lawyers Lawyers
Welcome to this edition of LookUpStrata's Strata Snapshot Series. Adrian Mueller from JS Mueller & Co Lawyers Lawyers talks NSW Strata Reforms and how they will impact your life. Adrain shares his 'Top Five' laws that will be affecting you:
1. The way owners will be able to vote at strata meetings.
2. Prohibition on proxy farming.
3. The streamlining of the renovations process.
4. The ability of Owners Corporations to put an end to undesirable habits.
5. Clarification on the ability to remove abandoned goods.
Most Recent New Strata Law Reform Articles
Our articles and Q&As about New Strata Law Reform have been arranged by State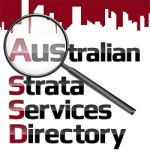 Looking for Strata Legal Services in your area? Search within our Strata Services Directory in the category Legal Services for the best list of contacts available.
Interested in being included in the Directory? Create your Directory Listing here.