What can I do about noisy apartment neighbours?
What can I do about neighbours playing loud music?
This FactSheet is not printable, but rather full of the latest information in the form of dynamic links and/or presentations about Strata Noisy Neighbours and other apartment neighbour issues. New information and links are added regularly. Be sure to check back to be kept up-to-date.
If you have enjoyed this FactSheet, discover more great information in our other FactSheets in this series.
Feature Article
Leanne Habib, Premium Strata
Question: What can I do about a noisy neighbour in the apartment above who hammers, sands and drags furniture around all hours of the day and night? If you could help me in terms of where to go next.. and what my rights are.
---
Frank Higginson, Hynes Legal
Question: As a lot owner, am I able to get the body corporate to test noise levels to ensure adequate installation is installed in the walls? Every morning there is constant banging, sounds of the running across wooden floors, cupboard doors opening and closing, items being dragged and jumping on the floor.
Check your State's tab for articles and information about Strata Noisy Neighbours and Noise in Apartments
Need Help?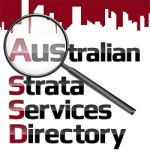 Looking for Strata Industry Experts in your area for dealing with strata noisy neighbours or noise or problems in your strata scheme? Search within our Strata Services Directory in the category Legal Services for the best list of contacts available.
Interested in being included in the Directory? Contact Nikki Jovicic, LookUpStrata for more information.