What do I need to know when buying strata property off-the-plan?
What is a strata inspection report?
Can I stop Airbnb in our apartment building?
Check your states tab for the latest information about Renting / Selling / Buying Strata Property. New information and links are added regularly. Be sure to check back to be kept up-to-date.
If you have enjoyed this topic page, discover more great information in our other Strata Topics covered.
Feature Article
Reuben Schwarz, BnbGuard
Airbnb and other short-term letting sites have taken Australia by storm. Unfortunately, these rentals often negatively affect the neighbours around them. Find out how to stop airbnb in your building.
Most Recent Renting / Selling / Buying Strata Property Articles
NSW: Changes to Laws Regulating Short Term Accomodation

-

In 2018 the NSW Government announced its intention to make changes to the laws regulating short term accommodation in NSW. The Government proposes to make three key changes to those laws. In this article we take a closer look at those changes.

QLD: The Implications of Airbnb on Subletting and Community Title by-laws

-

In recent years the residential property market has witnessed a 'boom' in short-term leasing arrangements thanks to online platforms like Airbnb. However, the growing popularity of these platforms has raised some confusion surrounding the rights and obligations between tenants and landlords, and the powers of bodies corporate.
Our articles and Q&As about renting / selling / buying strata property have been arranged by State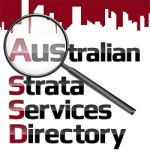 Looking for Strata Industry Experts who deal with renting / selling / buying strata property in your area? Search within THE Strata Services Directory for the best list of contacts available.
Interested in being included in the Directory? Create your Directory Listing here.