What do I need to know when buying strata property off-the-plan?
What is a strata inspection report?
Can I stop Airbnb in our apartment building?
Check your states tab for the latest information about Renting / Selling / Buying Strata Property. New information and links are added regularly. Be sure to check back to be kept up-to-date.
If you have enjoyed this topic page, discover more great information in our other Strata Topics covered.
Feature Article
Reuben Schwarz, BnbGuard
Airbnb and other short-term letting sites have taken Australia by storm. Unfortunately, these rentals often negatively affect the neighbours around them. Find out how to stop airbnb in your building.
Most Recent Renting / Selling / Buying Strata Property Articles
3 Key Things To Research When Considering Buying A Strata Unit: Don't Shy Away From It

-

When buying into a strata scheme, the most important thing is to do your due diligence. This is absolutely crucial and cannot be emphasised enough. Don't hide under your desk avoiding it.

QLD: QCAT considers short term letting by-laws

-

The whole argument about short-term letting in Queensland strata law hinges on a section of the Act. Adjudicators have been very consistent in their interpretation of that so far as it relates to whether short-term letting is a residential use. QCAT has now conclusively determined whether the interpretation adopted by adjudicators has been right.
Our articles and Q&As about renting / selling / buying strata property have been arranged by State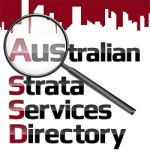 Looking for Strata Industry Experts who deal with renting / selling / buying strata property in your area? Search within THE Strata Services Directory for the best list of contacts available.
Interested in being included in the Directory? Create your Directory Listing here.