This FactSheet is not printable, but rather full of the latest information in the form of dynamic links and/or presentations about Strata Information WA. New information and links are added regularly. Be sure to check back to be kept up-to-date.
If you have enjoyed this FactSheet, discover more great information in our other FactSheets in this series.
Feature Article
Strata Martyr
Apr 2017: I read the recent PerthNow article about off the plan apartments WA: Builder's collapse causes apartment 'nightmare' and offer some general advice to owners, builders, architects, developers and investors. "Lift your game".
Need Help?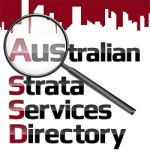 Looking for Strata Industry Experts for Western Australia? Search within THE Strata Services Directory for the best list of contacts available.
Interested in being included in the Directory? Contact Nikki Jovicic, LookUpStrata for more information.