Check the tabs for the latest information about Strata Information WA. New information and links are added regularly. Be sure to check back to be kept up-to-date.
Strata schemes law reform information sessions in 2020. What do you want and where?
We are looking at running a series of FREE seminars about the coming reforms around Perth in
March 2020
. We'll be joined by
Landgate
and a Group of hand picked Strata Industry Professionals to provide you with the most current update on the changes.
Indicate which session you'd attend, what you want to know and register your interest. Tell us what you want by answering our 2 min Survey.
If you have enjoyed this state specific information page, discover more great information in our Strata Topic pages.

Feature Article
Andrew Chambers, Chambers Franklyn Strata Management
Absolutely! We have summarised some of the changes that will affect you. Keep an eye out for more in-depth analysis in upcoming articles.
When you're buying a strata title property in WA, know what you are buying into
Daniel Eigenmann, Capita Finance and Shane White, Strata Title Consult
What do you need to know about buying a strata title property in WA?
What questions should you ask?
What are strata levies?
Are low levies good?
What do you need to know about the bylaws?
Read the transcript and full post here.

September 2019: WA Changes To Strata Laws – Simon Beaumont speaks with Landgate's Strata Titles Analyst Glenda Kirkby.
Most Recent Strata Information WA Articles
WA: Leasehold Strata Schemes: an Introduction

-

The amendments to the Strata Titles Act 1985 (WA) will see a new form of land ownership, leasehold strata schemes. A leasehold scheme is a new type of strata scheme in which all lots in the scheme are subject to a fixed-term lease of between 20 and 99 years.

WA's New Strata Regulations Are Now With Parliament

-

The Strata Titles (General) Regulations 2019 have been delivered to Parliament. The regulations will now be scrutinised by Parliament and proceed through several important steps.
Click on the topics below to explore articles and information relating to Strata Information WA.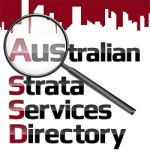 Looking for Strata Industry Experts for Western Australia? Search within THE Strata Services Directory for the best list of contacts available.
Interested in being included in the Directory? Create your Directory Listing here.