We understand the difficulties in locating strata rules and bylaws information. Not any more! We have placed everything you need together on one Strata Legislation page.
Access strata legislation | body corporate legislation by simply clicking below on your state or territory's strata rules and bylaws section. We provide a summary of strata legislation for your state.
Feature Strata Rules and ByLaws Article
Allison Benson, Kerin Benson Lawyers
Many lot owners, particular those in older strata schemes, do not know what strata rules and bylaws apply to their scheme. While the Secretary of the Owners Corporation is required to keep a record of all the by-laws in force in the scheme, this record may not always be accurate.
---
Most Recent Strata Legislation Articles from Our Blog
WA: Leasehold Strata Schemes: an Introduction

-

The amendments to the Strata Titles Act 1985 (WA) will see a new form of land ownership, leasehold strata schemes. A leasehold scheme is a new type of strata scheme in which all lots in the scheme are subject to a fixed-term lease of between 20 and 99 years.

NSW: Q&A Do We Need a New ByLaw For a Water Tank?

-

Question: Due to prolonged drought our strata scheme would like to install a water tank to water common property gardens. Do we need a new bylaw to improve Common Property fittings/infrastructure?
For more information about strata rules and bylaws, including latest news & Q&As, visit our Strata By-Laws & Legislation page. We also have Information Pages on many other strata topics.
Need Help?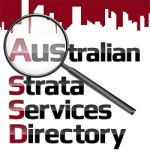 Looking for Strata Rules and ByLaws / Strata Legislation Industry Experts in your area? Search within our Strata Services Directory in the category Legal Services for the best list of Strata Rules and ByLaws contacts available.
Interested in being included in the Directory? Create your Directory Listing here.