We understand the difficulties in locating strata rules and bylaws information. Not any more! We have placed everything you need together on one strata rules and bylaws page.
Access strata legislation and body corporate legislation by simply clicking below on your state or territory's strata rules and bylaws section. We provide a summary of strata legislation for your state.
Easy to navigate & easy to find! We also have a Useful Strata Links page with plenty of links for your state or territory.
Are you looking for strata forms? You should find what you are looking for on our Strata Title Forms page.
Feature Strata Rules and ByLaws Article
Allison Benson, Kerin Benson Lawyers
Many lot owners, particular those in older strata schemes, do not know what strata rules and bylaws apply to their scheme. While the Secretary of the Owners Corporation is required to keep a record of all the by-laws in force in the scheme, this record may not always be accurate.
---
For more information about strata rules and bylaws, including latest news & Q&As, visit our FactSheet: Strata By-Laws & Legislation page. We also have FactSheets on many other strata topics.
Need Help?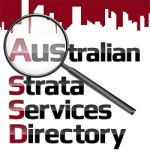 Looking for Strata Rules and ByLaws / Strata Legislation Industry Experts in your area? Search within our Strata Services Directory in the category Legal Services for the best list of Strata Rules and ByLaws contacts available.
Interested in being included in the Directory? Contact Nikki Jovicic, LookUpStrata for more information.