Check the tabs for the latest information about Strata Title Information Victoria. New information and links are added regularly. Be sure to check back to be kept up-to-date.
If you have enjoyed this state specific information page, discover more great information in our Strata Topic pages.
Feature Article
Stephen Raff, Ace Body Corporate Management
Strata managers regularly receive questions from strata lot owners about 'what is mine' or 'where are the common property boundaries'?
Most Recent Strata Title Information Victoria Articles
VIC: Q&A Expenses Recovery and Benefits of Common Property

-

Question: Is there a recent Victorian ruling related to expense recovery / cost allocation to the effect that the cost recovery of improvements made by the committee must only be allocated only to Lot Owners who benefit from the common property in question?

VIC: Q&A Underinsurance, Building Sum Insured and Strata

-

Question: How does owners corporation insurance in Victoria work? What is building sum insured? Would insurance cover our building if several units burn to the ground and we discover we are underinsured by 1 million?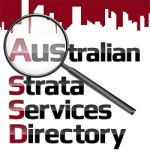 Looking for Strata Industry Experts for Victoria? Search within THE Strata Services Directory for the best list of contacts available.
Interested in being included in the Directory? Create your Directory Listing here.