Check the tabs for the latest information about Strata Title Information Victoria. New information and links are added regularly. Be sure to check back to be kept up-to-date.
If you have enjoyed this state specific information page, discover more great information in our Strata Topic pages.
Feature Article
Stephen Raff, Ace Body Corporate Management
Strata managers regularly receive questions from strata lot owners about 'what is mine' or 'where are the common property boundaries'?
Most Recent Strata Title Information Victoria Articles
VIC: Register Your Pool Now To Help Save Lives

-

Owners Corporations need to register their swimming pools and spas with their local council by 1 November 2020 with a one-off fee of up to $79. Failure to register within this timeframe may attract a council infringement notice of up to $330.

VIC: The Auditor and Your Owners Corporation

-

An audit is performed to provide lot owners with some comfort that the financial statements for their Owners Corporation present a true and fair view of the results for a particular year.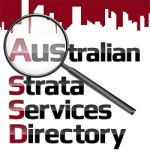 Looking for Strata Industry Experts for Victoria? Search within THE Strata Services Directory for the best list of contacts available.
Interested in being included in the Directory? Create your Directory Listing here.