This FactSheet is not printable, but rather full of the latest information in the form of dynamic links and/or presentations about NBN in Multi-Unit Developments. New information and links are added regularly, sometimes even daily. Be sure to check back to be kept up-to-date.
If you have enjoyed this FactSheet, discover more great information in our other FactSheets in this series.
Feature Article
Rex Henning, Equity Elevator Management
Jul 2017: No one wants to be trapped in a pitch-dark lift with no light or emergency phone. The chances of this happening are not as remote as you may think. More than 20% of lifts we inspect have no emergency light and/or phone that works when the mains power goes down despite it being legally required and a critical safety feature too!
Check your State's tab for more information and articles about NBN in Multi-Unit Developments
National
Freedom Internet
Jul 2016: Because we already understand that just having basic Wifi isn't enough, here are some of the key reasons why it's crucial to equip your apartment block with a high-performing Wifi service.
---
Freedom Internet
Jun 2016: With Wi-Fi use set to increase exponentially, having a robust apartment building wifi system in place is imperative for any apartment building (new or old).
---
Peter Greenham, Independent Inspections
Mar 2015: The rollout of the national broadband network (NBN), including NBN in Multi-Unit Developments, always seems to be getting attention – for all the wrong reasons!!
---
Allison Benson and Nicola Bailey, Kerin Benson Lawyers
Dec 2014: LAAN Notice: What steps should you take when your owners corporation is issued with a Land Access and Activity Notices (LAAN) by a telecommunications company?
---
David Bannerman and Mark Pollinger, Bannermans Lawyers
May 2014: Considerable confusion remains about what is going to happen and when and this is not assisted by some of the announcements made in relation to the NBN.
---
Amanda Farmer, Lawyers Chambers
Mar 2014: Building owners are understandably concerned and confused when they receive written notice from a telecommunications carrier ("telco") informing them that the telco will be accessing the building on short notice to install telecommunications facilities.
---
Australian Government, Department of Communications and the Arts
NBN in Multi-Unit Developments – The Department of Communications is aware that building owners and managers are being approached by telecommunications carriers to install new equipment to provide very fast broadband services in their buildings. This information note is designed to assist building owners and managers to make informed decisions.
Frequently Asked Questions about the migration of monitored fire alarms and lift phones after the installation of NBN in Multi-Unit Developments.
---
Strata Community Australia
---
NBNCo's information page for Apartments, townhouses, office buildings and the NBN. Register your building or apartment block for NBN in Multi-Unit Developments.
New South Wales
---
NSW Fair Trading
NSW Fair Trading Minister Matthew Mason-Cox is encouraging strata owners, residents and managing agents to do their homework before choosing a service provider to install broadband in their strata schemes.
---
Owners Corporation Network
Recent discussions in the OCN discussion forum on whether an owners corporation should take up an offer from TPG or some other provider as opposed to waiting for NBN have shown a need for some guidelines. This is a topic where an OC can easily be drawn into a lot of technical detail.
Need Help?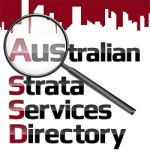 Looking for Telecommunication and Internet Industry Experts in your area? Search within our Strata Services Directory in the category Telecommunications & Internet for the best list of contacts available.
Interested in being included in the Directory? Contact Nikki Jovicic, LookUpStrata for more information.