This FactSheet is not printable, but rather full of the latest information in the form of dynamic links and/or presentations about NBN in Multi-Unit Developments. New information and links are added regularly, sometimes even daily. Be sure to check back to be kept up-to-date.
If you have enjoyed this FactSheet, discover more great information in our other FactSheets in this series.
Feature Article
Rex Henning, Equity Elevator Management
Jul 2017: No one wants to be trapped in a pitch-dark lift with no light or emergency phone. The chances of this happening are not as remote as you may think. More than 20% of lifts we inspect have no emergency light and/or phone that works when the mains power goes down despite it being legally required and a critical safety feature too!
Check your State's tab for more information and articles about NBN in Multi-Unit Developments
Need Help?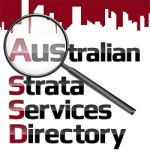 Looking for Telecommunication and Internet Industry Experts in your area? Search within our Strata Services Directory in the category Telecommunications & Internet for the best list of contacts available.
Interested in being included in the Directory? Contact Nikki Jovicic, LookUpStrata for more information.