Check your states tab for the latest information about Apartment Living Sustainability. New information and links are added regularly. Be sure to check back to be kept up-to-date.
If you have enjoyed this topic page, discover more great information in our other Strata Topics covered.
Apartment Living Sustainability Feature Article
Christine Byrne, Green Strata
Many carpark ventilation systems are either running at full speed; or are turned off; or operating on timers during perceived "peak periods".
Most Recent Apartment Living Sustainability Articles
NSW: Round 1 Opens – City of Sydney Grants for Better Buildings

-

Round 1 of City of Sydney's grants program opens 5 February 2020. The City provides funds to reduce carbon emissions, save water and cut operating costs in buildings.

NAT: Internet of Things in Strata – Point of View

-

Over the past 5 years there has been a significant change in technology with "smarter" devices now being installed into apartment blocks. More equipment is using sensors, connecting to the internet and providing real-time monitoring information back to strata committees to help them better manage their buildings.
Our articles and Q&As about living sustainably in strata have been arranged by State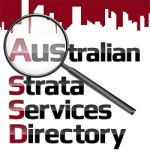 Looking for Apartment Living Sustainability & Strata Sustainability Industry Experts in your area? Search within our Strata Services Directory in the category Sustainability/Energy Efficiency for the best list of contacts available.
Interested in being included in the Directory? Create your Directory Listing here.