What are strata by-laws?
Can I renovate my apartment?
Check your states tab for the latest information about Strata By-Laws & Legislation. New information and links are added regularly. Be sure to check back to be kept up-to-date.
If you have enjoyed this topic page, discover more great information in our other Strata Topics covered.

Looking for a particular Act or piece of legislation?
Strata Rules and Strata By-Laws in Your State
We understand the difficulties in locating strata by-laws and rules information. Not any more! We have placed everything you need together on one page. Access our Strata Rules and By-laws page here.

Feature Articles
Allison Benson, Kerin Benson Lawyers
The simple answer is that it depends on the type of work you would like to do and what by-laws apply to your scheme. The 2015 reforms brought in a regime that allows for three types of works.
Hynes Legal
Enforcing by-laws is not an optional activity. Bylaws must be enforced, and the responsibility for their enforcement lies with the committee. There are a few golden rules that all committees must follow when it comes to bylaw enforcement.

Most Recent Strata By-Laws & Legislation Articles
SA: New License for the Testing of Fire Equipment

-

The Department of Consumer and Business Services has introduced a new license for the inspection and testing of water based fire systems. Find out what this means for your building.

NSW: NCAT, Lot Owners and Compensations

-

NCAT has recently handed down a decision in which it concluded that NCAT does not have power to award a lot owner compensation as a result of a failure by an owners corporation to repair defects in the common property.
Our articles and Q&As about Strata By-Laws & Legislation have been arranged by State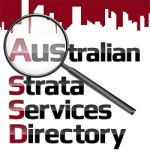 Looking for Strata By-Laws & Legislation Industry Experts in your area? Search within our Strata Services Directory in the category Legal Services for the best list of contacts available.
Interested in being included in the Directory? Create your Directory Listing here.