Check the tabs for the latest information about NT Strata Legislation. New information and links are added regularly. Be sure to check back to be kept up-to-date.
If you have enjoyed this state speific information page, discover more great information in our Strata Topic pages.
Most Recent Northern Territory Strata Legislation Articles
NAT: Reinsurance Pool Design – Challenges

-

Failure in design of the reinsurance pool will mean that many policy holders will continue to have the same issues and problems that have been brought to the government's attention over many years.

NAT: I live in an apartment. How can I cut my risk of getting COVID?

-

Governments are pressing ahead with home quarantine for returning travellers and people are isolating at home due to COVID-19. So now is a good time to think about what you can do to reduce your risk of infection if you live in an apartment.
Click on the topics below to explore articles and information relating to Northern Territory Strata Legislation.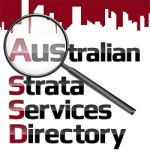 Looking for Strata Industry Experts for the Northern Territory? Search within THE Strata Services Directory for the best list of contacts available.
Interested in being included in the Directory? Create your Directory Listing here.