Check the tabs for the latest information about NSW Strata Legislation. New information and links are added regularly. Be sure to check back to be kept up-to-date.
In NSW, apartment residents make up 15% of the population. That's more than the national average. Over 1.1 million residents live in over 961,000 resident lots within the state. There are over 83,000 residential schemes in NSW and almost half of the NSW apartment residents are between 20-39 years old. Almost 50% of the NSW residential lots are occupied by tenants. The largest demographic, at 31% is a single occupant, followed closely by couples with no children (25%). These facts come from the Australasian Strata Insights from 2020.
If you have enjoyed this state specific information page, discover more great information in our Strata Topic pages.
Most Recent NSW Strata Legislation Articles
Choose a heading and explore articles and information about the topic in relation to Strata Legislation NSW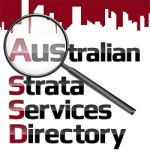 Looking for Strata Industry Experts for New South Wales? Search within THE Strata Services Directory for the best list of strata legislation NSW contacts available.
Interested in being included in the Directory? Create your Directory Listing here.