Check the tabs for the latest information about NSW Strata Legislation. New information and links are added regularly. Be sure to check back to be kept up-to-date.
In NSW, apartment residents make up 15% of the population. That's more than the national average. Over 1.1 million residents live in over 800,000 resident lots within the state. There are almost 80,000 residential schemes in NSW and over half of the NSW apartment residents are between 20-39 years old. Almost 50% of the NSW residential lots are occupied by tenants. The largest demographic, at 31% is a single occupant, followed closely by couples with no children (25%). These facts come from the Australian National Strata Data Report from 2018.
If you have enjoyed this state specific information page, discover more great information in our Strata Topic pages.
Featured Video
Strata Legislation NSW: Top 5 Ways the New Strata Reforms will Impact Your Life.
Adrian Mueller, J S Mueller & Co Lawyers
Adrian shares his 'Top Five' laws that will be affecting you:
The way owners will be able to vote at strata meetings.
Prohibition on proxy farming.
The streamlining of the renovations process.
Ability of Owners Corporations to put an end to undesirable habits.
Clarification on ability to remove abandoned goods.
Adrian also addresses the changes to body corporate fines.
Most Recent NSW Strata Legislation Articles
Choose a heading and explore articles and information about the topic in relation to Strata Legislation NSW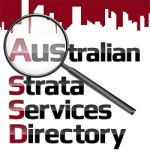 Looking for Strata Industry Experts for New South Wales? Search within THE Strata Services Directory for the best list of strata legislation NSW contacts available.
Interested in being included in the Directory? Create your Directory Listing here.