Can I have a pet in my apartment?
What permission do I need for strata pets?
Can I have a dog in my flat?
This FactSheet about strata pets is not printable, but rather full of the latest information in the form of dynamic links and/or presentations about apartment living with a pet. New information and links are added regularly. Be sure to check back to be kept up-to-date.
If you have enjoyed this FactSheet on strata pets, discover more great information in our other FactSheets in this series.
---
Feature Article
Allison Benson, Kerin Benson Lawyers
Apr 2017: NSW Strata Laws on Strata Pets: A strict prohibition on the keeping of pets within a strata scheme may be deemed to be invalid under the new section 139 of the Strata Schemes Management Act 2015.
---
For state by state information on Strata Disputes including problems due to strata pets living in apartments.
Check your State's tab for articles and information about Strata Pets
Need Help?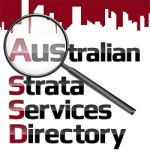 Looking for Strata By-Law & Legislation Industry Experts in your area to help with Strata Pets issues? Search within our Strata Services Directory in the category Legal Services for the best list of contacts available.
Interested in being included in the Directory? Contact Nikki Jovicic, LookUpStrata for more information.