This FactSheet is not printable, but rather full of the latest information in the form of dynamic links and/or presentations about Body Corporate Managers. New information and links are added regularly. Be sure to check back to be kept up-to-date.
If you have enjoyed this FactSheet, discover more great information in our other FactSheets in this series.
Feature Article
Paula Byrnes, Metropolitan Strata Reports
The mere mention of the words "Strata Manager" gets many people riled up. I often hear examples of how a Strata Manager was "rude and disinterested, hopeless, unorganised, stupid, simply refuses to return calls or emails… and that they do nothing for the money they are paid".
---
For state by state information on Strata Disputes including problems with your owners corporation manager.
Check your State's tab for articles and information about Strata Managers / Owners Corporation Managers
Need Help?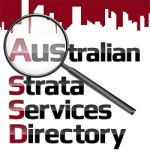 Looking for Owners Corporation Managers in your area? Search within our Strata Services Directory in the category Owners Corporation Managers / Strata Managers for the best list of contacts available.
Interested in being included in the Directory? Contact Nikki Jovicic, LookUpStrata for more information.