This article about strata pet bans has been supplied by Amanda Farmer, Your Strata Property.
No more strata pet bans! NCAT has confirmed it will invalidate strata by-laws that place a blanket prohibition on the keeping of animals in a building.
In McCormick & McGinness v The Owners – Strata Plan No. 2371 decided on 9 October 2018, a Senior Member of the Tribunal recorded his view that: "a blanket prohibition on the keeping of animals in a strata scheme, especially when there is no possible discretion or capacity to consider the particular needs and desires of individual lot owners or occupiers, does not reflect a notion of fairness" and will be considered harsh, unconscionable and oppressive, contrary to applicable strata legislation.
GET THE LATEST STRATA NEWS / ARTICLES DIRECT TO YOUR INBOX HERE
These comments follow an earlier Tribunal decision (Yardy), reported at the end of August, in which strata residents successfully challenged their building's ban on pets.
The Senior Member in the McCormick case directly quoted Yardy as authority for his comments on pet bans.
Expert strata lawyer Amanda Farmer, of yourstrataproperty.com.au, says these recent cases are indicative of the approach that may be expected from the Tribunal in future similar matters: "In these recent cases, the Tribunal is sending a message that a blanket ban on the keeping of animals in strata schemes is very likely to be considered harsh, unconscionable or oppressive and therefore invalid, being a breach of section 139(1) of the Strata Schemes Management Act 2015."
Reveiwing Strata Pet Bans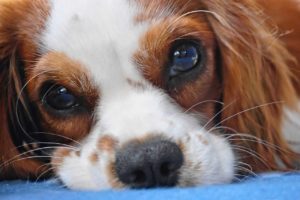 Ms Farmer says she had been approached by a number of buildings in recent weeks who are seeking a review of their strata pet bans. "As the Tribunal makes its approach to pets in strata increasingly clear, concerned committee members fear protracted and expensive litigation brought by residents wanting to keep a pet."
The guidance Ms Farmer is currently providing to buildings who approach her is that they are well placed to substitute their strata pet ban with a more considered "application" process, which permits pets to be kept with the approval of the strata committee.
"In my view, the appropriate way to regulate the keeping of animals within a strata building is to regulate the outcome of keeping the animal, not the fact of keeping the animal. Rather than impose a blanket ban, buildings should – by way of carefully drafted by-law – permit residents to make an application to the strata committee for approval to keep an animal, with the strata committee to assess each application on its own merits and not unreasonably withhold its approval. Animals approved by the strata committee are then kept on certain reasonable conditions, including conditions relevant to noise, mess and safety."
"I believe we will begin to see more and more cases involving residents challenging their buildings' pet bans, with success, as they rely on these earlier authorities and section 139(1) of the Act" Ms Farmer says.
"All strata committees should be carefully considering their by-laws to ensure that their approach to the keeping of animals in their building will withstand the scrutiny of the Tribunal".
Read next:
This post appears in Strata News #214
Amanda Farmer
Your Strata Property
P: 0410 488 802
E: [email protected]
Visit Strata Pets Living in Apartments OR NSW Strata Legislation
After a free PDF of this article? Log into your existing LookUpStrata Account to download the printable file. Not a member? Simple – join for free on our Registration page.
Have a question about changes to strata pet bans or something to add to the article? Leave a comment below.