This article is about concerning the right to own a companion animal in a no pet building.
Jump directly to the QUESTION you are after:
GET NOTIFIED WHEN WE PUBLISH NEW Q&As, NEWS AND ARTICLES TO THE SITE
Question: With the approval for an assistance animal in strata, can an assistant animal also be a cat, not just a dog?
Answer: Yes it can
Yes, it can. With post-traumatic stress disorder, animals are quite helpful. I would imagine, just the action of petting a cat.
You would need a doctor's report on that and the animal and so forth. Assistance animals are quite a broad category and there's a lot to it. I would imagine that a cat, accompanied by a doctor's certificate, would be fine.
Rod Smith
The Strata Collective
T: 02 9879 3547
E: [email protected]
This post appears in Strata News #391.
Question: There are a number of very vocal apartment owners in my building who are against animals of any type, including a companion animal.
I am hoping you may be able to give me some advice regarding the Bylaw that has been registered at my newly built apartment complex concerning pets.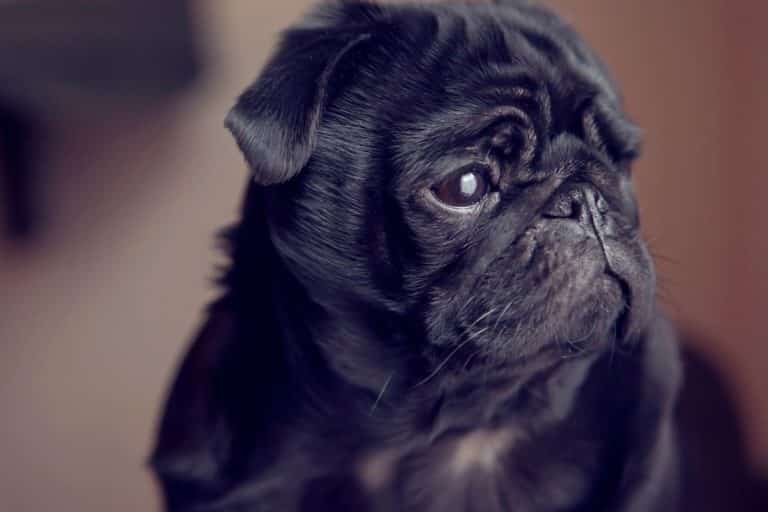 The development was initially sold off the plan from 2014 and completed earlier this year. The sales agents were told it was pet-friendly but when we went to sign the contract, the developer had made an error and put in an old No Pets Bylaw. Even though only a very small number of apartments had been sold at that time, he advised that it was too hard to change and to wait until the development was completed and then the owners could change the bylaws.
Unfortunately, there are a number of very vocal apartment owners who are against having animals of any type in the building, including a companion animal.
A number of owners moved in with their animals anyway .. in breach of the bylaw.
I have a dog but decided to wait until we changed the bylaw to move in. However, 6 months down the track and my attempts have not been successful.
A couple of owners on the committee think it is their duty to enforce the bylaws by intimidating owners that have brought their dog or cat to live with them. It has become a very divided and acrimonious community.
Only 1 of the 9 committee members wants pets so they have voted to send out notices reminding everyone to abide by the bylaws.
As I can't move in with my dog, I tried to sell the apartment. I have had multiple buyers pull out when they found out it wasn't pet-friendly. So now I can't move in and I can't sell it.
We have unwell residents that have been warned about their cats. One unwell resident is accosted by the strata committee member every time they are out with their dog.
I myself have chronic health issues that can leave me housebound for weeks. My dog is my companion animal.
The stress of fighting for my companion animal is affecting me physically, emotionally and financially.
Answer: If you can demonstrate your animal meets the requirements of a companion animal for the specific outlined range of disabilities, the Owners Corporation cannot prohibit the keeping of your animal.
Section 139 of the new legislation clearly states that no by-law may prevent the keeping of an "assistance" animal.
By-law cannot prevent keeping of assistance animal A by-law has no force or effect to the extent to which it purports to prohibit or restrict the keeping on a lot of an assistance animal (as referred to in section 9 of the Disability Discrimination Act 1992 of the Commonwealth) used by an owner or occupier of the lot as an assistance animal or the use of an assistance animal for that purpose by a person on a lot or common property.
Note that the alleged assistance animal must comply with the requirements of the Disability Discrimination Act.
If you can demonstrate your animal meets those requirements and you qualify for the specific outlined range of disabilities, the Owners Corporation cannot prohibit the keeping of your animal.
Provided you and your animal qualify, you may take your complaints to the Australian Human Rights Commission.
Leanne Habib
Premium Strata
P: 02 9281 6440
E: [email protected]
You can connect with Leanne & Premium Strata on Facebook, Twitter & LinkedIn.
This post appears in Strata News #203.
This article is not intended to be personal advice and you should not rely on it as a substitute for any form of advice.
NSW: Keeping The Dog: strata committee can't outlaw a companion animal
Leverage acted for a person whose dog was rejected by the strata committee. But the puppy is still there. Our client lived in a no dog building. The by-laws made a ruling that no dogs were permitted. NCAT ordered the dog to go.
Well, the dog was nothing special! I thought he was cute, but in real terms, he was just a dog and the strata committee hated him. But, this dog came with a purpose.
Leverage's client was a single parent. The circumstances that surrounded the separation of the parents had affected the child greatly. In fact, it has put the kid into counselling. The counsellor suggested that a pet may operate to save the kid's emotions.
This was put to the strata committee. They had some sympathy but they still didn't like the dog. It was just a pug! A nice little dog that never barked, but acted as a comfort blanket for the nine-year-old girl.
Never fear, there is always a way around such a problem. In the Disability Discrimination Act 1992, a strata committee cannot outlaw a companion dog, like a guide dog. The Strata Schemes Management Act 2015 states that a strata scheme cannot outlaw a companion animal.
The solution was easy: we got the dog trained as a companion animal and had it registered with the local council. The strata scheme was not happy, but their powers to evict the dog were now excluded.
We kept the dog and protected the child's mental health. As a side point, a compassionate strata committee would have found a way to resolve this issue. The psychological condition was real, there was no evidence that the dog affected anyone on common property and there was a real need for the animal. Surely sensible people could have found a solution without Leverage needing to create one.
Bailey Compton, Leverage Group – Solicitors & Academy.
This article was published with the permission of the author and first appeared on Leverage Academy Website.
This post appears in Strata News #155.
Have a question or something to add to the article? Leave a comment below.
Read next:
For more information about companion dogs or strata information particular to NSW, visit our Strata Pets Living in Apartments or NSW Strata Legislation
Looking for strata information concerning your state? For state-specific strata information, take a look here.
After a free PDF of this article? Log into your existing LookUpStrata Account to download the printable file. Not a member? Simple – join for free on our Registration page.