This article discussing strata insurance regarding storage cages for apartments has been supplied by Lia de Sousa, Whitbread Insurance Brokers.
Question: For lot owners to rent spare storage cages in our apartment building, our Strata Manager insists they take out full insurance. Is this insurance necessary?
GET THE LATEST STRATA NEWS / ARTICLES DIRECT TO YOUR INBOX HERE
I'm after information regarding renting storage from the Strata Committee.
We have eight empty storage cages in our garage area and owners would like to rent them to store personal belongings. The Committee has agreed to allow this for a small fee, however, our Strata Management Company has informed our Chairperson that an insurance policy will have to be taken out by the individual renters for a sum of $10,000,00.00 each before they can take up the rental.
Does this sound like the correct procedure? Do the lessees need this insurance? If they do not have it, can the Committee be liable somehow?
Answer: It is good practice to ensure that any occupants intending to rent a storage cage have taken out the necessary insurance.
It is good practice by the Strata Committee to ensure that any occupants intending to rent a storage cage have taken out the necessary insurance e.g. contents insurance and / or liability insurance.
If the party renting the cage has no relevant cover in place, there may be some exposure to the Strata Committee in the event that loss, damage or injury occurs, particularly if the cages are located in the common area.
This post appears in Strata News #260.
Does Strata Insurance cover items in storage cages for apartments?
The rapid rise of apartment-style strata living across Australian cities has coincided with a significant increase in the number of people using storage cages to store their belongings. This trend has come about due to the limited space in many modern apartments. Unfortunately, an increase in the use of storage cages for apartments has also seen a surge in the rate of storage cage theft.
Personal contents, often those of great value, are kept in storage cages for apartments and sadly this makes them an attractive target for criminals. As an insurance broker, we have seen items like televisions, furniture, skis, and racing bikes worth over $5,000 stolen from storage cages. Yet in many cases, owners of these items fail to realise they lack the right insurance to cover the loss and / or replacement of these items.
Make sure all contents kept in your storage cages for apartments are covered. Below we have clarified some common myths to help ensure you have the right insurance protection for your valuables.
Myth 1 – Storages cages are in the common area, therefore contents of storage cages are covered under Strata Insurance.

Incorrect. Despite your storage cage being situated in what may be deemed a common area, it doesn't mean the contents are covered by Strata Insurance!
Strata Insurance is only designed to cover the building structure including fixtures and fittings, and Public Liability for the common areas.
A Contents Insurance policy is required in order to protect against accidental loss or damage to contents within storage cages for apartments.
Myth 2 – All Contents Insurance policies will cover items kept in my storage cage.
False! Check that your Contents Insurance policy is an Accidental Damage policy, not a Defined Events policy. What's the difference you ask?
A Defined Events Contents Insurance policy is minimal in coverage, and will only cover you for the series of 'defined events' listed in your policy that occur within the home.
Accidental Damage policies are much broader in scope, and are designed to insure all accidental loss or damage to contents, other than events specifically excluded by the insurance policy. Cover provided in an Accidental Damage policy is more comprehensive than a Defined Events policy and in some cases covers contents away from your home e.g. theft of valuables.
As a broker, we always recommend clients take out an Accidental Damage Contents policy if they live in a strata property.
It is important to note however that every Contents Insurance policy differs in coverage conditions. The best way to make sure you are covered is by doing the following:
Notify your contents insurer that you have contents kept in your storage cages for apartments.
Make sure your policy schedule notes in writing that your insurance coverage extends to include contents and personal valuables kept in your storage cage.
List the valuable items you keep in your storage cage e.g. bikes, artwork, instruments, sporting equipment, furniture etc.
Keep your cage locked at all times. If broken into, you will likely need evidence to demonstrate forcible entry in order to be covered.
Myth 3 – Theft or vandalism is the only risk.
False! Property damage to contents held in storage cages for apartments is also common.
Recently we saw a claim for water damage as a result of a truck hitting a fire sprinkler in the carpark of a strata complex. This collision set off all sprinklers in the carpark, causing severe water damage to contents inside storage cages for apartments. Sadly, many of the residents were not insured for the damage.
These events are more common than you think, making it all the more important to have the right insurance in place to protect your belongings.
Myth 4 – Liability inside the cage is covered by Strata Insurance.
Not true. storage cages for apartments are deemed to be the property of the strata property owner. If you are an owner occupier, or if you rent out your strata property, it is essential to have a policy in place that includes Liability Insurance for any injuries that could occur inside the storage cage.
Owner occupiers: Accidental Damage Home and Contents Insurance can cover your exposure to this risk.
Landlords: A Landlord Insurance policy can protect you against this risk.
If you live in a strata property and would like for us to arrange a Contents Insurance policy that protects valuables kept in your storage cage, please contact Lidia Siljanoski our Personal Insurance specialist, Ph. 1300 424 627. Alternatively email us [email protected].
---
Question: Strata Insurance Questions – Owners are storing cardboard boxes and other items in their garages. How does this affect our strata insurance?
We have some strata insurance questions. Two owners are allowing their garages to be used for storage and collection of unknown items for a friend's business! How does this impact on our strata insurance and any hazards that may crop up? I have viewed many cardboard boxes taking up most of one garage.
Answer: To answer in full, we must first explain Contents Insurance, and how the presence or absence of Contents Insurance held by the owners can impact the Strata Insurance.
Please note, the answer to this question is based on the assumption that the garage is not part of a common area carpark, and is therefore considered part of the related strata unit.
To answer this question in full, we must first explain Contents Insurance, and how the presence or absence of Contents Insurance held by the owners can impact the Strata Insurance, and other aspects relating to the property if there is a claim.
In the first instance, it is important to note that the damage/loss of these specific items would not be protected under a Strata Insurance policy.
STRATA INSURANCE is designed to cover material damage as a result of an insured peril to the BUILDING and STRUCTURAL FIXTURES including fixed plant, machinery and underground services. It also covers appliances, equipment, furniture, fittings and works of art in any common area for which the Owners Corporation is responsible.
Contents Insurance
Much like storage cages for apartments, in order to protect contents within a garage, the owner must take out a Contents Insurance policy. A Contents Insurance policy held by the owner is necessary to protect the items themselves, but also to protect the owner against liability exposures that may result from damage and/or injury incurred by third parties due to the items kept in the garage.
In this case, it is highly unlikely a Contents Insurance policy would automatically include cover for unknown / undisclosed items belonging to another party, particularly if stored in a garage. This may be the case for a number of reasons:
The insurer does not know about the boxes, or what they contain.

Before entering into a contract of general insurance with an insurer, the owner of the Strata unit has a duty under the Insurance Contracts Act 1984, to disclose to the insurer every matter that they know, or could reasonably be expected to know, is relevant to the insurer's decision on whether to accept the risk of the insurance and, if so, on what terms.

The owner also has the same duty to disclose those matters to the insurer before they renew, extend, vary or reinstate a contract of general insurance.

Essentially, the owner has a duty to disclose to the insurer anything that may increase or change the risk at the property, for example, storing boxes for a friend's business in their garage. Something like this could significantly increase the property's risks, e.g. a fire. If changes like these are not disclosed on the insurance schedule and a claim is made, it is very likely the insurer would deny the claim.

Denial of a claim in such instances could be based on non-disclosure, particularly if the contents of the boxes are deemed hazardous and are outside the insurer's underwriting guidelines. If that is the case, the owner would be exposed to the costs and legal outcomes associated with a claim if an incident occurred as a result of the boxes and/or their contents.

Conversely, if the insurer is informed of the boxes and their contents, and they have the opportunity to amend the policy in line with their risk appetite, a claim would most likely be covered by the insurance (subject to the terms and conditions of the policy wording).

The owner of the boxes will not be covered unless noted as an 'interested party' or a 'named insured' on the Contents Insurance policy.

In general, Contents Insurance policies will only cover items belonging to the 'named insured' as listed on the schedule of insurance. If the owner of the boxes wishes for their items to be covered by Contents Insurance, the individual must be noted as a 'named insured' or an 'interested party' on the policy, in addition to the policyholder.

Not all Contents Insurance policies automatically include cover for items in storage cages for apartments or the garage.

In order to make sure items in storage cages for apartments or the garage are covered, it would be prudent for the insured to confirm this with the contents insurer in writing. All policies are different and many do not include Contents Insurance for items in a garage unless specified by the policy holder.
What is the potential impact on the Strata property and / or Strata Insurance?
If the items are not covered under a Contents Insurance policy, this could present a significant risk to the Strata property as a whole, particularly if the items are hazardous or highly flammable.
Contents Insurance covers liability for damage to third party property e.g. if a stored item caused a fire and damage to the Strata property, the Owners Corporation could claim against the Contents Insurance policy to recoup the damages. However, if there is no Contents Insurance in place, or if the Contents Insurance is voided due to non-disclosure to the insurer about the change in risk, the loss would need to be claimed against the Strata Insurance.
While it is likely Strata Insurance would cover the loss/damage, there could still be a variety of detrimental outcomes for the Owners Corporation:
The Owners Corporation may be required to pay a policy excess
The Owners Corporation may experience a potential premium increase due to a change in the claims history
The wellbeing of residents may be endangered if the boxes or their contents were found to cause a fire
Residents and owners may suffer the inconvenience / stress of rebuilding or finding accommodation elsewhere if there was a catastrophic fire and the property became uninhabitable.
This article is not intended to be personal advice and you should not rely on it as a substitute for any form of personal advice. Please contact Whitbread Associates Pty Ltd ABN 69 005 490 228 Licence Number: 229092 trading as Whitbread Insurance Brokers for further information, or refer to our website.

An insurance warning for those that live in Apartments – Steve and Basil, 6PR882 News Talk. June 2019
Read next:
Are you interested in further articles concerning things like insurance cover of storage cages for apartments or more information about Strata Insurance policies? Visit Strata Insurance OR Strata Information Pages by State.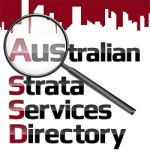 Looking for storage solutions for your garage? Search within our Strata Services Directory in the category Safety & Security (inc Parking & Storage) for the best list of contacts available.
After a free PDF of this article? Log into your existing LookUpStrata Account to download the printable file. Not a member? Simple – join for free on our Registration page.
Have a question or something to add to the article? Leave a comment below.