We received this question about the use of a security camera and privacy. Tyson D'Sylva, Ace Body Corporate Management has provided the following response.
Question: Security Camera and Privacy: Is the Strata Corporation required to provide approval?
GET THE LATEST STRATA NEWS / ARTICLES DIRECT TO YOUR INBOX HERE
I write to ask you what the current strata laws are in SA regarding the use of an outdoor security camera and privacy.
My neighbour has installed an outdoor dome security camera and I can't see in which direction the camera is pointing.
I also do not know if the camera is active or passive or the range of the camera.
I want to know what my rights are because I do not want to be filmed. It is an invasion of my privacy and makes me feel uncomfortable.
Can you provide me with the current law regarding the installation and use of active and / or passive outdoor cameras for strata units in SA.
Does the installation of outdoor cameras require the strata corporation's prior approval, because our corporation did not approve the installation of outdoor cameras at a previous meeting?
Answer: Installing security cameras would require approval from the corporation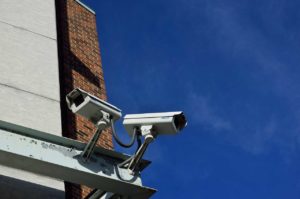 Security is a big part of many people's lives and living in a Body Corporate people ask what can I install / do and when is security over the top!
Many people choose to live in a body corporate because it gives a greater sense of community and security.
Depending on what security is to be installed eg roller shutters, security screens, alarms, CCTV etc, will normally require some level of approval and it is our understating installing cameras would require approval from the corporation as it may on some level cause a visual change from the original aesthetics of the development.
During this approval seeking process questions asked from your reader can be answered. As to your rights regarding this, it is best to start at Office of the Australian Information Commissioner: Surveillance and monitoring: What can I do about my neighbour's security camera?
All your queries about security camera and privacy should be brought up with the committee of the corporation (if you have one) or, failing that, seek your professional manager's advice.
The more you can discuss the issue with all involved the better, as you don't want to feel imprisoned in your own castle!
Read next:
This post appears in Strata News #106.
Tyson D'Sylva
SA Area Development Manager
Ace Body Corporate Management
P: 08 8342 1544
E: [email protected]
This article is not intended to be personal advice and you should not rely on it as a substitute for any form of advice.
Are you interested in more information about security camera and privacy or information particular to strata legislation in SA? Visit Maintenance and Common Property OR Strata Information South Australia pages.
After a free PDF of this article? Log into your existing LookUpStrata Account to download the printable file. Not a member? Simple – join for free on our Registration page.
Have a question or something to add to the article? Leave a comment below.