This article about the best way to solve resident parking problems in your apartment building has been supplied by Karina Heinz, Progressive Strata Services with contributions from our NSW strata audience.
Question: To solve parking problems in our apartment building how do we identify the vehicle owner? Can we require residents to provide their vehicle details?
GET NOTIFIED WHEN WE PUBLISH NEW Q&AS, NEWS AND ARTICLES TO THE SITE
A potential issue with enforcing strata by-laws relating to parking that is of concern to the strata committee of which I am a member is identifying the owner of a vehicle not complying with parking by-laws.
Can the Owners Corporation/Strata Committee require all residents to provide ownership details of their vehicles? If a parking non-compliance case is taken to the NCAT, can the Tribunal identify the owner from official records?
Our strata scheme does not have a building manager on the premises and we still use only keys for entry.
Answer: The scheme can pass a bylaw requiring an owner/agent to submit this information within 7 days of moving in/leasing the property or obtaining a new vehicle.
The legislation can be difficult in this area. They provide the scheme with the obligation to manage the common property but not necessarily all the tools.
The police can only deal in criminal matters and therefore cannot provide this personal information. Section 22 of the Strata Scheme's Management Act 2015 – which is a regulated form as to the required content for notice of information to be placed on the strata roll – does not require an owner or their agent to provide this information. To overcome this, the scheme can pass a bylaw requiring an owner/agent to submit this information within 7 days of moving in/leasing the property or obtaining a new vehicle.
An application to NCAT requires that you name the applicant whom you require to do something (or desist). As there is no requirement under the legislation for the owner to advise the tenant's registration, the Member would not have the power to make such an order. They can only issue orders for breaches of legislation or of your bylaws. Once you have the above bylaw, however, you could make an application to NCAT against the owner if they fail to do as your bylaw states.
An alternative may be to engage with your local Council. Under the 2015 legislation, there is the option that they can assist by policing these issues, however, this is an opt-in for them, not a service they are required to provide. In this respect, no registration information would be required. They deal with it just like a parking offence on the street. See this recent article NSW Case Study: Is your illegal parking notice just an empty threat?
This post appears in Strata News #262.
Karina Heinz
P: 02 9389 9599
E: [email protected]
W: https://www.prostrata.com.au/
What is the best way to solve resident parking problems in an apartment building?
We received a comment on one of our other Parking posts a few days ago. Rather than have one of our fabulous contributors offer a reply, I thought we'd try something new and throw the question out to our Community. We are asking you: our residents, lot owners, strata managers, building managers, strata lawyers and other members of our community. How do you solve the parking problems? What works in your building?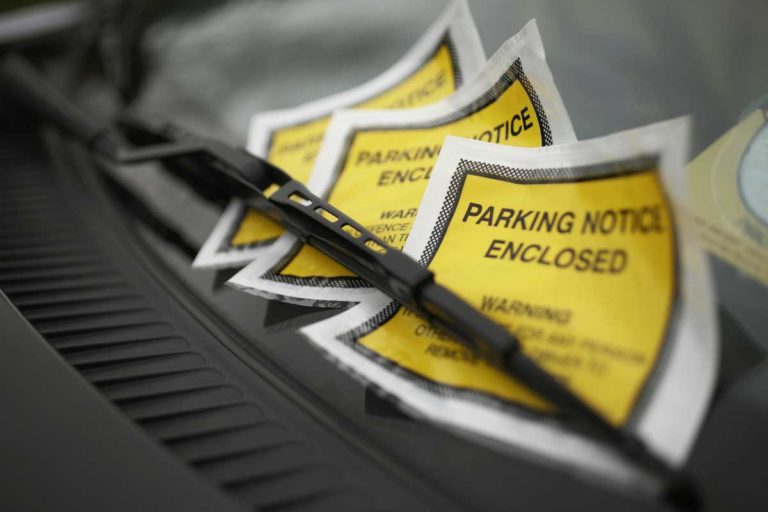 Comment from Ginny Lowndes:
It was suggested that owner/s & occupiers/new renter/s provide their plate/s & mobile phone number/s to the NSW strata managers so that the Committee was able to identify a rogue car parker quickly & contact them or remove an unauthorized parker. Was told it couldn't be done. As it stands the Committee has no way of identifying who owns what cars to take any action at all.
The NSW law is nothing but waffle without identification of who owns the cars.
All the car parking spaces have been turned into unauthorized garages that store junk & owners/occupiers want to park their 2-3 cars in any space on the common area as their "right". That is approximately 100+ cars a day.
Anyone else got any clues as to what to do about it?
Update: We received this answer in the comment section below from Philip Colless, a building manager from Pyrmont. We've decided to include the response in the main article, so the information does not get lost as it gets pushed down the comments list:
I am a building manager for a Pyrmont apartment complex with 8 visitor spaces. Despite all 76 apartments having one or two lock garages each, preventing residents from parking in visitors, or visitors parking too long requires daily attention.
To know what's going on, I keep a register with car rego's of all residents and known visitors.
I get this information from periodic walkarounds of the private garages, recording car details.
If there is a car I don't know that overstays in visitors, I get this information by reviewing the CCTV combined with our access control system.
Enforcement steps:
Pass bylaws and signage in your visitor parking area that sets out time limits and who is eligible (or not) to park there. This building allows residents to park in visitors for 15 minutes to "drop off" (which invites abuse of the privilege. I recommend residents never be allowed to park in visitors, over the years having heard every conceivable excuse why they stayed more than 15 minutes)
Pass another bylaw giving the OC power to disable or restrict access devices (fobs and remotes) that are used to facilitate breach of a bylaw.
When transgression starts:
Pre-prepared notice on car windscreen
Letter from strata manager to resident owner or agent & tenant and a warning sticker on the car window.
Final letter warning legal consequences (NCAT fine) and that fob/remote will be disabled without further notice if there is a further breach.
Follow through on warning and disable remote. It will only be reinstated at the pleasure of the strata committee.
This really works. Instant consequences. And going to NCAT is time consuming and costs the owners corporation money.
These steps may not be applicable to all buildings. Much depends on the level of on site security equipment. There is a fair bit of work required to put all this in place, but the results are worth it.
Cheers,
Phil
This post appears in Strata News #250.
Don't miss the rest of the comments below. There are some great ideas on ways to solve parking problems in your apartment building.
Read next:
Visit Strata Parking OR NSW Strata Legislation pages.
After a free PDF of this article? Log into your existing LookUpStrata Account to download the printable file. Not a member? Simple – join for free on our Registration page.
Can you relate to this situation? Is something similar happening at your scheme? What have you tried to solve your building's parking problems? What worked? What didn't work? Let us know below in the comment section.