This article is about handling requests to install private electric vehicle charging stations in NSW strata apartment buildings.
Table of Contents:
Question: Petrol pumps aren't installed in the building's car park so why should we consider installing EV charges?
Answer: The need for installing EV chargers relates to convenience.
The need for installing EV chargers relates to convenience. At the moment, to refuel an electric vehicle, the infrastructure does not exist at the level that petrol pumps exist throughout the community. Even the very best charging option which is the fast DC charger will see you wait 15 to 20 minutes for your vehicle to be charged.
Owners of electric vehicles will be seeking to have convenient charging options available to them. From that perspective, it is different to the petrol application.
Strata buildings have a question to answer. Do they want to provide that convenient charging provision and if they do, how do they want to bear that cost and how they want to share that cost?
Allan Parker
Altogether Group
E: [email protected]
This post appears in the September 2023 edition of The NSW Strata Magazine.
Question: Our strata's vehicle garages are located in a below ground-level car park. If owners want EV chargers and an electric vehicle, is additional fire safety equipment required? Who pays for this?
I am a member of our strata committee. A lot owner is considering buying an electric vehicle.
Our strata complex has all the vehicle garages located in a below ground-level car park and all garages have individual garage roller shutter doors.
The lower garage common area has a fire control system installed that includes alarms, smoke detectors and carbon monoxide detectors. These safety measures activate exhaust fans.
In NSW, are there fire regulations for additional fire control measures in areas with EV cars and chargers? Does additional fire safety equipment need to be installed to manage a potential lithium battery fire, given there have been reported electric vehicle fires while electric vehicles are garaged and on charge?
If additional fire control measures are required, who is responsible for the cost of installation and ongoing maintenance of these additional fire control measures? Would it be the owners corporation or the lot owner?
Answer: FRNSW recommends a smoke alarm or a heat alarm is installed in garages where an EV is regularly parked or charged.
FRNSW recommends a smoke alarm or a heat alarm is installed in garages where an EV is regularly parked or charged.
A licenced electrician is required to carry out the installation.
I would assume your current practitioner responsible for inspecting the existing smoke or heat alarms would add these items to their testing schedule.
I have not yet read anything confirming that each garage needs to be treated as an individual fire compartment.
It would be worth reviewing your bylaws and raising this in the next owners corporation meeting.
Heath Newell
Chief Mechanical Services
E: [email protected]
P: 0405 932 458
This post appears in the May 2023 edition of The NSW Strata Magazine.
Question: Has NSW Fire & Rescue provided any specific guidance to strata bodies in relation to proposed requirements for EV vehicles and charging stations for apartment buildings in NSW?
Answer: A lot of research is underway by various fire authorities.
Not a specific area of specialty, but via directorship of FPA Australia, I hear of a lot of research underway by various fire authorities and NFPA in the USA.
Here are some links:
Rob Broadhead
2020 Fire Protection
E: [email protected]
P: 1300 340 210
This post appears in Strata News #532.
Question: Where do electric car chargers fall if an owner wants to install one in their garage?
Answer: If it is a simple case of your garage, you can pull the door down, it's just you using it and you've got a modern power board, get a bylaw motion, 51% resolution, that's all you need.
This is a really difficult one. You need to get the people installing the EV charger to have a look at the common property meter board. The meter board may need to be upgraded, particularly if you're looking at an older building and as soon as you do, you're talking common property. It's not just as simple as plugging your car into the wall. You also need to think about how are you actually powering that.
What type of system are you going to be using? Are you just going to be pulling electricity straight from the grid? Are you going to want to install a solar panel or battery, because they're all factors that need to go in.
An EV charger is a sustainability infrastructure motion. Technically, you should only need 51% of unit entitlements to say yes, because of the special resolution change. It depends on what other work you want to do. If you just keep it to all to sustainability infrastructure work, then it should be a 51% resolution to pass your bylaw. But there are lots of factors at play with these things.
It may be just a simple update to a modern power board and all you have to do is make sure the wiring is in your garage so you can pull it down. This doesn't change the external appearance of your lot. You don't have to secure your chargers so that nobody can sneak into your car space and plug their own electric vehicle in, because that's another consideration as well. Then all you need is the resolution to pass a bylaw to approve it for your specific garage.
If you're talking about EV chargers that are going to go on the common property, in shared car parking spaces, how are they going to be charged? Or how is the power going to be charged? Is the Owners Corporation going to be paying for that electricity use? Or is there some way of metering it? If I've got my car being charged, am I going to pay for that. Then if Joe next door charges their car, are they're going to get a bill for doing that as well? You need to think through these considerations.
Are there going to be rules about if it's in a common area? Who can use it? How long they can use it? Are there rules about getting slow charges, fast chargers, different power draws.
If it is a simple case of your garage, you can pull the door down, it's just you using it and you've got a modern power board, get a bylaw motion, 51% resolution, that's all you need.
It starts getting a bit more complex if it's in a shared area. If it's your car space but it's fixed to a common property wall and only you want to use it, you probably want some way of locking it off. This is also going to change the external look and appearance of your block. This would need a bylaw again, but it's a special resolution at the 51% level.
We are trying to encourage people to look at EV chargers from a broader scale. If one person in your scheme wants to install an EV charger, other people are going to want to do it at some point in time. It doesn't make sense to me that while the EV and the hybrid car users number are so low, why not have one or two common area EV Chargers.
Once it gets to the stage where we've all got electric cars, we're all going to need chargers. Could you make it a bit of a revenue draw? A service that your Owners Corporation is providing to its lot owners by agreement, and an owners corporation can do this. You can say "Okay, we're going to charge you for the provision of this electricity". There are providers looking at doing that sort of thing now.
I know some schemes are still really reluctant, particularly where you've got to upgrade the electricity system because it's going to be a big problem for the meter boards. If you've got old wiring, there are a lot of schemes still out there with the old vulcanised rubber and it's obvious an issue.
Allison Benson
Kerin Benson Lawyers
E: [email protected]
P: 02 4032 7990
This post appears in the November 2022 edition of The NSW Strata Magazine.
Question: Could you comment on Vehicle to Grid (V2G) and how this would be best managed in a large owners corporation?
Timely article. Could you comment on V2G please? In future a >300 apartment block may want to participate in the impending Demand Response market. If 150 EV owners had their vehicles plugged in, this represents 9 MWh available to the apartment block and also the grid at peak times. This would be good for the grid, negate the need for apartment blocks to consider batteries, limit upgrades of the Body Corporate (BC) microgrid and a revenue source for EV owners.
Embedded Network Managers are permitted to provide financial services, so appear to be the logical means of managing not only the present consumption billing but credits due to EV back up and the capital repayments of the EV charging installation (via service fees). This frees the volunteers on the BC committee of funding day to day electricity management.
Are there any extra components your proposals need to consider to future proof itself, assume the regulators will catch up and allow for dynamic price signaling.
Answer: V2G or Vehicle to Grid (&V2X) indeed has the potential to re-shape what the electricity landscape looks like.
Great question, and valid points raised to what the new energy era could evolve into for strata or multi-dwelling developments. V2G or Vehicle to Grid (&V2X) indeed has the potential to re-shape what the electricity landscape looks like.
It takes the humble car from being a method of transport, to a portable battery pack that can power not only itself, but buildings and other devices such as work sites, tools, fridges and the luxuries when camping! (Vehicle2Load)
Selected EV's can bank power just like home batteries and send it back the other way when needed, providing potentially megawatts of portable power in a multi-dwelling situation. Almost more importantly is they also provide effective frequency control for stabilising the electricity grid (keeping things at 50Hz), a critical factor the utilities desperately must maintain.
In fact, already this is being demonstrated in Australia by JET Charge under a Commonwealth ARENA research trial in collaboration with the ANU, Nissan, ActewAGL, Evoenergy, SG Fleet and the ACT Government. The positive research data to date signal that V2G could play an important role in the future.
Think about it. You drive to work and during the day and charge up off your company's building EV chargers under your salary package, which is offset by peak solar production and then drive home to power your home. Then do it all again.
Currently, only 2 or 3 EV's in the Australian market are V2G capable and the special V2G chargers are not fully certified for sale in Australia as yet, apart for the aforementioned research purposes only. We anticipate during 2022 a clearer roadmap for V2G that requires not only regulations to keep up with the technology, but the utilities must have mechanisms to cater for V2G activity. This is all currently under consideration, so it is still early days for V2G.
For now, important considerations in building upgrades are the key base build including an on-premise EV Energy Management System with the ability to scale as EV ownership does. This potentially in the future may be partnered with a cloud software layer that deal with dynamic price signalling, bidding and other beneficial outcomes for the body corporate.
Watch this space.
Mark Jeisman
JET Charge
E: [email protected]
P: 1300 856 328
This post appears in Strata News #532.
Question: It is only a matter of time before our strata scheme will be asked about the charging of electric cars. What should we be thinking about. Should we be implementing changes now?
It is only a matter of time before our strata scheme has residents with plug-in electric cars (PIEVs) but we have no provision for charging electric cars. Moreover, there are indications that the scheme's electric power infrastructure may not be able to cope with charging a number of PIEVs.
The electricians who normally service the scheme's electrics do not seem well informed on the subject of providing for PIEV charging.
Any suggestions on what to do here?
Answer: Avoid letting owners 'do their own thing ad-hoc'.
The race to net zero by 2050 is on and with state government incentives on hand for Electric Vehicles (EV's) in selected states and petrol prices at an all-time high, the uptake in both PHEV (Plug in hybrid) and BEV (Battery) electric vehicles is rapidly increasing year on year. The predicament outlined above is a common scenario now being confronted by many strata councils, OC's and EV early adopters within schemes.
Specialist dedicated EV infrastructure solution companies focus on solving these challenges using the latest technology, site assessments, engineering experience and tailored design to ensure the OC and EV owners can adopt EV charging and it's future scaling up in the most efficient, fair and safe way.
Digital tech & effective design is a key lever for mass EV charging adoption in Strata's
Strata schemes (buildings) require strategic design of EV charging infrastructure – where electrical and digital technology converge to address unique issues – including insufficient power supply, fair charging, electrical safety of the building, scalability, along with compliant power billing for the electricity account owner (usually the OC) and consumers, in this case EV drivers.
One early trap however, is letting owners 'do their own thing ad-hoc'. This is ripe for disaster as many schemes are already finding, where types of EV chargers are randomly being fitted on site by occupants that may end up being incompatible with other essential common building infrastructure as the EV ownership scales up – more on this later. A holistic approach across the entire site is optimal, covering both electrical upgrades necessary for the essential common building infrastructure, and that of the owner generally buying the EV charger. When considering EV charging for your scheme, consideration needs to be given around not only what the short term may look like with a handful EV chargers today, through to 15-20 years' time where 100% of car bays may be fitted with EV chargers.
Sharing is caring
Many are opting initially to install 'shared' EV chargers, owned and installed by the strata scheme where there may be enough initial spare power capacity to support a handful of chargers. Often installed in a visitor's bay or common space, these are short term measures that may placate some owners and buy some time, but will ultimately give way towards the need for all private owner bays being provisioned for EV Charging within the next 20 years.
It's true, many buildings may require power upgrades to support a higher percentage of EV Charging – however, there is a key liberator at hand!
Artificial Intelligence to the rescue
An essential key enabler to optimising any strata site that is requiring multiple EV chargers is an EV energy management system. (EV EMS)
This piece of digital technology steps in helping to make the impossible, possible. Using algorithms and analytics it can add up to four times the amount of EV chargers to your building's power supply might normally handle at first glance.
The EV EMS is a crucial component that is installed on premise as part of the base build or strata common electrical infrastructure and can manage potentially hundreds of connected smart EV chargers simultaneously by diversifying the EV Charging power load.
To explain further, the EV EMS is your EV Charging Traffic Cop – it ensures the power load is safely operating within it's limits (avoiding a trip out) and importantly 'load manages' or juggles the chargers based on factors including, time plugged in, power consumed by the vehicle, how many are plugged in and time of day.
A fact is that EV chargers do not work at 100% output all the time, with the charge rate variable upon dealing with power availability regulated by the EV EMS and the on-board battery management system of the vehicle. Another fact is it would be rare electric vehicles parked up would be all near empty at the one time, given the 'top up' mentality of EV owners – so it means EV chargers often only need to run for shorter periods than one may initially think. It's generally about adding a range of kilometers to the vehicle, as opposed to a petrol mentality of filling up from 0-100% every night.
All this juggling and cueing of charging happens automatically without intervention, and the EV EMS makes sure all users receive a fair amount of kiloWatts for their vehicle, plugged in overnight for example.
In fact, the benefits of the EV EMS are enormous with the ability to also bring extra 'dynamic power' from another part of the building that may be spare capacity at that time, tap into on site renewables at the right time of the day, or take advantage of off-peak electricity rates potentially saving thousands of dollars.
Fundamental too are new policies or guidelines created and adopted within the scheme around types and operations of EV chargers purchased by owners to ensure compatibility with the site EV EMS, billing platforms, and other building infrastructure. This steers the owners down the right pathway for procurement within the scheme to avoid the ad hoc approach mentioned previously.
Not all EV Chargers are equal
The most popular EV chargers for strata buildings are a Smart AC single-phase unit, up to 7.4kW output which will service most EV's parked up overnight. They are all connected generally to common building power and are linked via a data cable back to the EV EMS.
'Smart AC EV Chargers' are a necessity for schemes, with features that include OCPP standard (Open Charge Point Protocol), RFID cards for security access to unlock the charger, data connectivity, dynamic management amongst minimum criteria needed for seamless integration into sites housing multiple EV Chargers under management by an EV EMS.
Billing of electricity for EV use by owners from the scheme's common power can also be handled using the EV EMS partnered with a range of cloud or on-site platforms built specifically for the tracking electricity transactions. These provide a simple, flexible way of ensuring everyone is covered for providing or consuming electricity.
It may sound complex; however, the right advice and guidance can ensure we lower the barriers to electric vehicle adoption for Strata's in our e-mobility revolution.
Answer: A site assessment or project review by an experienced specialist EV Charging infrastructure company is the best way to determine your available spare power capacity for EV Charging, and subsequent strategic design will outline the upgraded common electrical infrastructure required, including an EV EMS, billing software solutions, and EV Charger types best suited to your strata needs.
Did you know? An EV Charging infrastructure base build is best fitted during construction by the developer. Costs for retro fitting an EV Charging backbone in some cases can be up to 5 times higher, post construction.
Mark Jeisman
JET Charge
E: [email protected]
P: 1300 856 328
This post appears in Strata News #529.
Question: An apartment owner wishes to install an EV charging facility in his car space in the secure common garage area. How do they get a quote without an agreement in principle that this can proceed?
An apartment owner wishes to install an EV charging facility in his car space in the secure common garage area. It would be connected to his private electricity meter. The Owners Corporation wants to understand the scope of work before approving it. However, the owner can't get anyone to quote without an agreement in principle that it can proceed. How do we resolve this?
Answer: Establish general by-laws around the installation of charging stations. This provides assurance that work can proceed and any terms that may exist.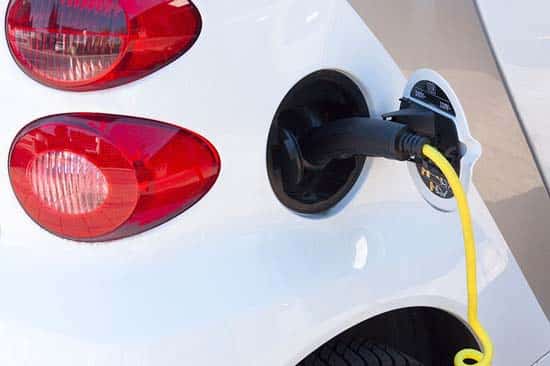 Any by-laws should be reviewed by a strata lawyer. However, since this is all new to many of us, having some sample by-laws as a starting point is very helpful. Sample by-laws are available in the City of Sydney funded research paper Electric Vehicle Charging in Residential Strata Buildings on pages 88-91. Section 2 of the by-laws specifically sets out a framework for installation of private chargers. You could also contact the report consultants, Wattblock for a more recent version of the sample by-laws.
The Owners Corporation should consider that their first request to install an EV charging station may not be their last. The research paper provides strong evidence that demand for EV charging is going to increase dramatically in the years to come. Establishing by-laws now sets the ground rules for all future requests and can avoid some very expensive misunderstandings.
Many strata schemes already have EV chargers and don't know it. In particular, in the absence of any specific by-laws, it may be perfectly legal for residents to use existing general power outlets to charge their vehicles. That means the strata may be paying for the electricity.
Ideally any by-laws should be established in consideration of the specific circumstances of your strata scheme. The City of Sydney research paper covers off the broad range of considerations. There are detailed case studies, checklists and the following decision tree to assist you. In particular, you may need an electrical assessment to understand your situation. If you need further assistance you can contact Wattblock.
Download the Decision Tree for Electric Vehicle Charging in Strata
Try Wattblock's 'Game Of Strata' quiz on-line now!
Another great place for any owner, strata committee member or facilities manager in a strata building is to start their journey to EV charging by taking a FREE online EV Readiness for Strata training course.
This online training course is structured in 10 modules, with accompanying videos, fact sheets and case studies to help you learn what you need to know and make informed decisions on EV charging and is relevant to strata and body corporate in all states of Australia.
Ross McIntyre
Wattblock
E: [email protected]
This post appears in Strata News #370.
Have a question or something to add to the article? Leave a comment below.
Read next:
Visit our FactSheet: Apartment Living Sustainability OR Strata Information Pages by State
After a free PDF of this article? Log into your existing LookUpStrata Account to download the printable file. Not a member? Simple – join for free on our Registration page.