This article about how the WA Strata Reforms will make solar in strata easier has been supplied by Tristan Cockman, Justice Legal Pty Ltd and Chiara Pacifici, CP Collaborative.
If 50% of Lot owners decide to adopt solar generation capabilities in their strata building or allow an individual Lot to do so, new strata law will now make it easier, and safe.
Section 64 of the Strata Titles Act 1985 (WA)1 has been introduced to make it easier and more efficient to obtain the approval of the strata company to install sustainability and utility infrastructure on common property where that infrastructure is to be owned by either one or some of the owners or, a third party (not an owner and not the strata company).
GET THE LATEST STRATA NEWS / ARTICLES DIRECT TO YOUR INBOX HERE
Regulations soon to be released making solar in strata easier
The STA provides some details about the rights and obligations of the strata company and infrastructure owner in the same way that the rights and obligations arise under short form easements. Regulations soon to be released are expected to add to these rights and obligations.
Making the arrangement a short form easement will avoid any need for an exclusive use bylaw or plan to be registered at Landgate, substantially reducing the potential cost of installation and paving the way for existing unlawful installations to be made legal.
We are pleased that amendments have taken into account our recommendations over the past 7 years to Landgate addressing issues related to challenges owners face when implementing sustainability infrastructure improvements. Considerations to governance structures for such improvements were highlighted in our paper 'Strata Title and Sustainability Infrastructure in Western Australia' (February 2015) and included in recent submissions during industry and public consultation periods.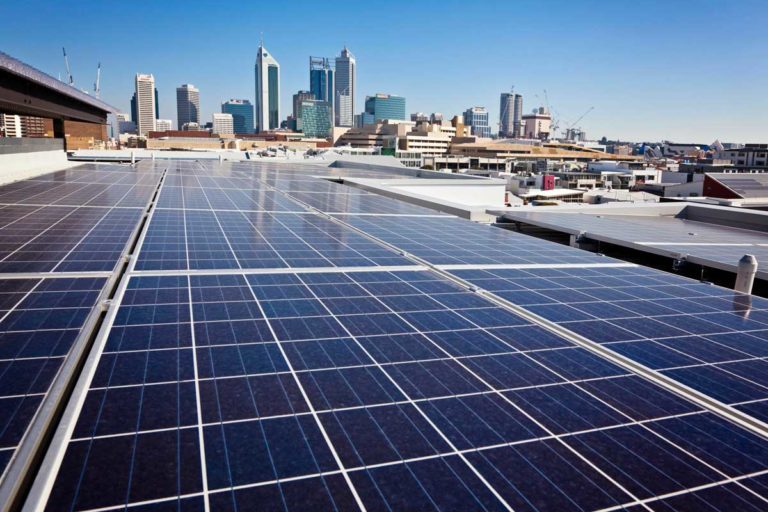 Here are the basics:
the strata company enters into an "infrastructure contract" which sets out who owns the infrastructure and the areas of the property to which the easement applies.
the strata company signs the contract and passes an ordinary resolution by more than 50% of the number of Lot owners or by more than 50% of unit entitlements "applying" section 64 of the STA to the contract.
the owner of the infrastructure is deemed to have various rights over the common property including to access the land and install, remove, operate, repair, inspect, etc the infrastructure and various obligations such as to make good damage to the land.
if the strata company is purchasing the infrastructure, the resolution approving the expenditure (for amounts exceeding an amount set out in the regulations) need only be by ordinary resolution as opposed to a special resolution.
Further information about WA Strata Reform including sustainability and utility infrastructure can be found within Improved Management under Common Property via Landgate2 or see Section 64 in the amended Strata Title Act (1985)3.
History: Since authoring the first Parliamentary Internship paper on the need for Greening Strata Title Law in 2012 and subsequent submissions to Landgate over the past 7 years, we have bought to light strata title laws prohibiting sustainability infrastructure improvements and provided solutions to overcome these challenges. Section 64 of the Strata Title Act 1985 offers an innovative, fair and considered approach.
Fast Facts about solar and strata:
Australia has the highest uptake of household solar installations and capacity per capita in the world – around 23% penetration4
There are now over 2 million houses in Australia with solar panels.
26% of WA homes now have roof-top solar5 with arguably a third of these strata homes. The capacity for solar PV uptake is immense.
Buildings currently account for 18 per cent of Australia's greenhouse gas emissions6 and account for around 20 per cent of Australia's energy use.7
Footnotes
STA 1985, pg 80. https://www0.landgate.wa.gov.au/__data/assets/pdf_file/0010/67258/Blue-mark-up-version-of-Strata-Titles-Act-1985-Showing-how-Act-will-be-amended-on-proclamation-of-STAA.pdf
https://www0.landgate.wa.gov.au/titles-and-surveys/strata-reform/all-about-the-reform/improved-management
Strata Title Act 1985. Pg 80 https://www0.landgate.wa.gov.au/__data/assets/pdf_file/0010/67258/Blue-mark-up-version-of-Strata-Titles-Act-1985-Showing-how-Act-will-be-amended-on-proclamation-of-STAA.pdf
Department of the Environment and Energy, National Greenhouse Gas Inventory. http://www.environment.gov.au/climate-change/climate-science-data/greenhouse-gas-measurement/ageis. Figures based on share of greenhouse gas emissions for residential, commercial and construction sectors.
Department of the Environment and Energy, Australian Energy Update 2017, August 2017. Figures based on share of energy for residential, commercial and construction sectors.
The image in this post has been supplied by CP Collaborative.
This post appears in Strata News #233.
Read next:
Tristan Cockman
E: [email protected]
P: 0408 954 570
W: Justice Legal Pty Ltd
Tristan Cockman's Bio: Tristan Cockman is a commercial lawyer who specialises in clean energy, real estate and property contracts and providing legal advice for clients in the sustainability industry in Western Australia. Prior to commencing his own business, he was a commercial lawyer at a top tier firm for 10 years.
Tristan is one of few commercial lawyers with property and energy experience. Given the growing market trend towards the self-supply of energy in property and land development and the ongoing deregulation of energy supply, Tristan is uniquely qualified to provide advice in the property and energy industries.
Chiara Pacifici
E: [email protected]
P: 0419 953 079
CP Collaborative
LinkedIn
Chiara Pacifici's Bio: Chiara's career has focused on the property sector with more than 20 years as a real estate professional in marketing and sales and over 10 years leading change in sustainable development outcomes for the built form. She has experience in developing marketing and sales strategies, influencing design and construction, embedding corporate policy and management plans aligned to continuous improvement and has led consumer research and industry training to help improve decision making.
Visit Strata Law Reform, Apartment Living Sustainability OR Strata Information WA
After a free PDF of this article? Log into your existing LookUpStrata Account to download the printable file. Not a member? Simple – join for free on our Registration page.
Have a question or something to add to the article? Leave a comment below.