This article discussing the unfair cost of insurance in North Queensland has been provided by Tyrone Shandiman, Strata Insurance Solutions.
The cost of insurance in North Queensland (& other parts of Northern Australia) is placing an unreasonable burden on bodies corporate, in some cases premiums are twenty times more than the cost of insurance in other parts of Australia.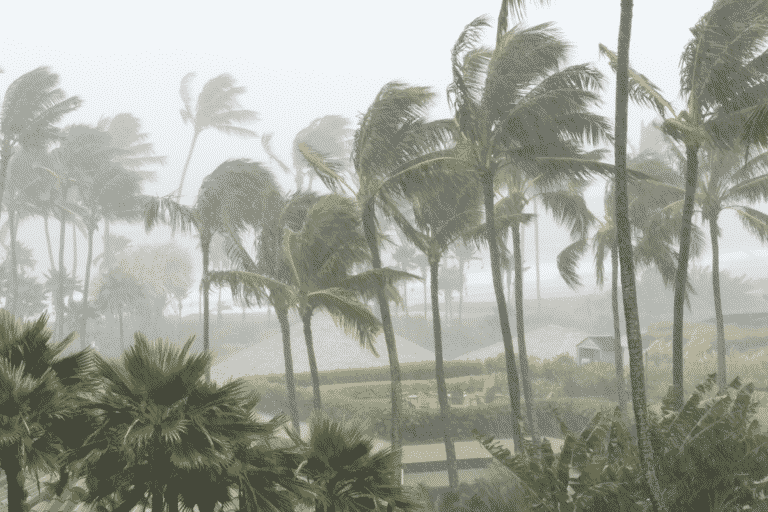 La Nina weather patterns expected in the coming cyclone season has forecasters' anticipating higher frequency and severity of cyclone events. So, while the expense related to insurance may seem unreasonable, the need for insurance is arguably more important in the coming cyclone season than in past seasons.
Compliance with legislative requirements to have insurance for full replacement value is becoming more and more difficult for bodies corporate. This is following the withdrawal of a number of key insurers in recent years and other insurers changing guidelines to reduce their appetite for insuring buildings in North Queensland.
This article will consider a number of aspects in relation to self-insurance and we will base our article on The Body Corporate and Community Management (Standard Module) Regulation 2008 applying. It should be noted new regulation comes into effect in March 2021 with similar provisions. While this article provides opinion on certain provisions of the legislation, the commissioner and ultimately judges have a higher authority on any determination or application of legislation.
GET NOTIFIED WHEN WE PUBLISH NEW Q&As, NEWS AND ARTICLES TO THE SITE
Ways of "Self-insuring"
Self-insuring can be done in several ways and can mean the body corporate:
takes out a policy with a very high cyclone excess;
takes out a policy with a cyclone exclusion;
does not take out insurance at all.
We will explore these three ways of self-insuring in further detail.
High Cyclone Excess
High cyclone excesses are one consideration for the body corporate.
Insuring a $5,000,000 building and electing say a $1,000,000 or even $5,000,000 cyclone excess may comply with section 179 to insure the building for damage for the reinstatement of property to its condition when new.
Notwithstanding, section 184(2) requires that the excess does not impose an unreasonable burden on owners of individual lots.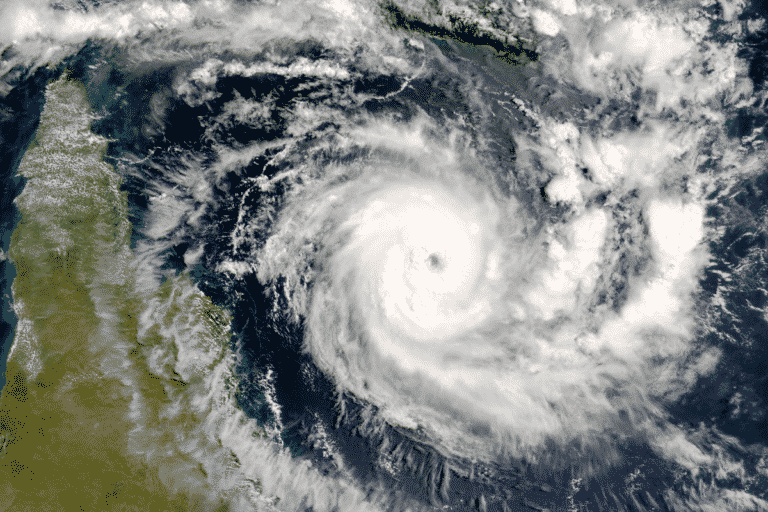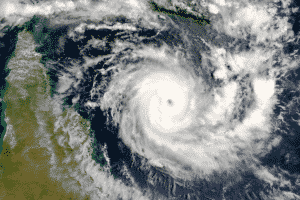 An owner may be in a position to suggest that the election of a $1,000,000 or higher cyclone excess, when a much lower excess option was available, would create an unreasonable burden on the owner. Particularly if there was a claim affecting only one lot and the lot owner was responsible for the excess.
To reduce the burden on a lot owner/s, the body corporate may pass a motion at a committee or general meeting that in effect means the body corporate pays the excess for all cyclone claims, given all owners are benefiting from lower premiums. This may avoid an instance where one lot owner then becomes responsible for the excess.
Contrary to this, it may be argued that say for instance a $1,000,000 cyclone excess paid for by the body corporate still creates an unreasonable burden on owners; for example a $1,000,000 excess paid for by 20 units would cost $50,000 per lot. Likewise, if say only one or two lots suffered severe damage of say $100,000 each and this was below the excess, it may be argued the excess may create an unreasonable burden on owners. The body corporate is not able to pay for repairs inside an owner's lot in instances where a claim falls below excess.
Legislation remains silent on any consideration the burden of excessive premiums is having on owners.
Cyclone Exclusion
In a search of body corporate commissioner decisions, we were unable to find any reference material on this particular point.
Section 179 and Section 176 of Standard Module Regulation requires cover for "storm damage" to be insured by the policy. Storm damage is not only limited to cyclone, for example, other types of storms can include (but not limited to) hail, thunderstorm, heavy rain/winds etc.
So, this brings the question of whether insuring for storm damage but specifically excluding the event of cyclone is compliant?
The legislation is not quite clear on whether the policy must cover all types of storm without the possibility for certain exclusions (such as cyclone category 1-5). If this is the case, no insurance policy in Australia would comply with the requirements in regulation if certain events could not be excluded.
Regulation states that damage, for coverage under strata insurance must include (among other things) "…earthquake, explosion, fire, lightning, storm, tempest and water damage…". Below are common exclusions in strata insurance policies today where compliance would be an issue if there was a requirement to insure these events in all circumstances without the ability to exclude certain events.
Action from the sea, high water or tidal wave (water damage),
Flood (water damage),
Where the building is unoccupied for more than sixty days (all types of events),
Damage due to warlike activities (fire, explosion),
Damage caused intentionally (fire).
Damage indirectly caused by faulty workmanship (all events).
Strata Insurance Solutions believes there may be a fair argument to suggest that a policy covering storm damage but excluding damage caused by cyclone category 1-5 can comply with the act, factoring in other examples stated above.
We would be interested to hear the commissioners' position on this.
Alternate or No Insurance
Regulation requires that the body corporate must among other things, insure for the reinstatement of property to its condition when new for full replacement value.
Where a body corporate cannot comply with this requirement, section 179(4) provides that the commissioner may authorise a form of "alternative" insurance.
It is important to understand that having no cover whatsoever is a contravention of the act and not considered "alternative" insurance. The commissioner can authorise alternate cover if they are satisfied that what is being proposed gives cover that is as close as practicable to the requirements in the act. For example, in one instance the commissioner approved a combined cover amount of 70% of the full replacement value; in that case, the commissioner determined having some cover was better than no cover at all.
A decision to self-insure does not constitute alternative insurance and cannot be approved by the Commissioner. The only way to have a "no insurance" whatsoever would be for the body corporate to blatantly disregard the requirements under the BCCM Act; this could expose the body corporate to fines and penalties and expose the office bearers to legal negligence claims.
If you are considering alternative insurance we recommend reading Practice Directions (no. 28) which provides more guidance on an application for alternative insurance.
Risk management
If the body corporate does end up considering a form of self-insurance for the risk of cyclone, the body corporate should place strong consideration into managing its exposure to cyclone damage.
We recommend consideration is placed into contacting James Cook University for a Cyclone Resilience Report.
This FREE report can be ordered by filling the form NQSIP, the report gives practical measures bodies corporate can consider in relation to making their building more resilient to cyclone.
Tyrone Shandiman
Strata Insurance Solutions
T: 07 3899 5129
E: [email protected]
This information is of a general nature only and neither represents nor is intended to be personal advice on any particular matter. Shandit Pty Ltd T/as Strata Insurance Solutions strongly suggests that no person should act specifically on the basis of the information in this document, but should obtain appropriate professional advice based on their own personal circumstances and the specific coverage afforded under their policy wording. Shandit Pty Ltd T/As Strata Insurance Solutions is a Corporate Authorised Representative (No. 404246) of Insurance Advisernet Australia AFSL No 240549, ABN 15 003 886 687.
This post appears in Strata News #413.
Have a question about the unfair cost of insurance in North Queensland or something to add to the article? Leave a comment below.
Read Next:
Visit Strata Insurance OR Strata Legislation QLD
After a free PDF of this article? Log into your existing LookUpStrata Account to download the printable file. Not a member? Simple – join for free on our Registration page.