This question from a lot owner about the requirements for an evacuation plan in a SA apartment building has been answered by Alan Short, Fire & Emergency Services SA Pty Ltd.
Question: What is the law or regulation for a South Australian apartment building to have a fire fighting or evacuation plan prepared and displayed?
GET NOTIFIED WHEN WE PUBLISH NEW Q&As, NEWS AND ARTICLES TO THE SITE
Answer: Legislation says that a person must do what a "typical" person would do.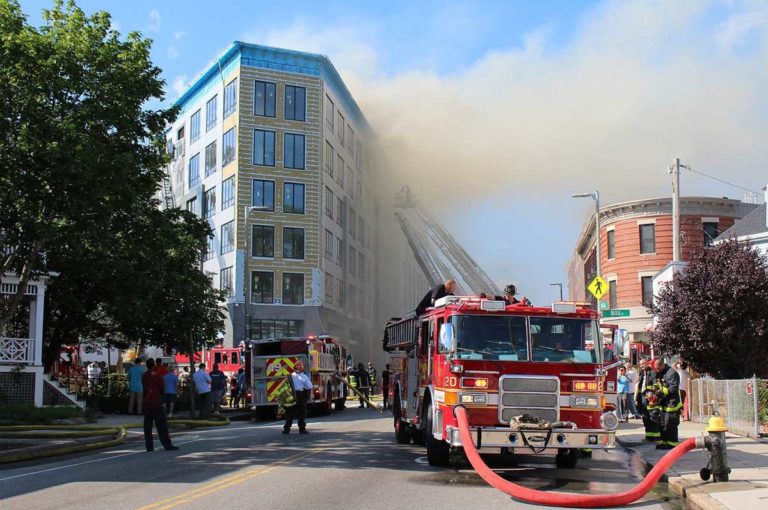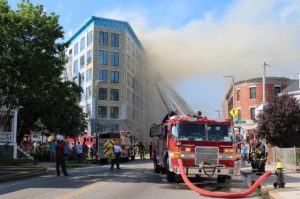 The answer to this question is not black and white. Let me explain:
In an office, shopping centre or other commercial building the Work Health and Safety Regulations clearly state that an Emergency Plan MUST be prepared. (refer to clause 43)
For a residential body corporate, clause 7 of the Work Health and Safety Legislation excludes the corporation from having to comply with much of the Work Health and Safety Regulations. Serviced apartments and hotels are not residential and therefore don't qualify for this exclusion.
If a building has any commercial tenanted space then the building requires an emergency plan for this part of the building – not the whole building under this exemption.
Another law that needs to be considered is the Development Act. As part of the development approval for the building, there may be a requirement for an emergency plan to be prepared. This can be located in Form 1 for the building issued by the Council as part of the building rules approval process.
And the final thing to consider is the Duty of Care/Common Law requirements. Put simply, this legislation says that a person must do what a "typical" person would do. A specialist like myself who knows the legal requirements is not a typical person. A typical person is therefore not influenced by these requirements.
Let's consider as an example: a 5 story apartment block with an integrated alarm and occupant warning system. In my opinion, I feel a typical person would expect there are some procedure in place for the residents explaining what to do if the alarm is activated. This procedure is an Emergency Plan and the best way to obtain compliance is to follow the Australian Standard for Emergency Planning.
Another example might be a group of units that are only two levels high that exit onto an external balcony with stairs leading to the ground level. There are hard wired smoke alarms in each unit and they are not interconnected. This is just a group of houses. A group of houses does not need an emergency plan and therefore, in my opinion, a typical person would not expect there to be a procedure of what to do – no need for an Emergency Plan.
My final response to this question is: if there was a fire and a person dies because they didn't know what to do, how would you feel? If you would regret not having done something then, there is your answer. For most people that would be to prepare an Emergency Plan.
I have also written a book about Emergency Planning that can be obtained from our website: Emergency Planning Book
Have a question about the evacuation plans for apartment buildings or something to add to the article? Leave a comment below.
This post appears in Strata News #292.
Alan Short
Fire & Emergency Services SA Pty Ltd
T: 08 8262 9245
E: [email protected]
Read next:
This article is not intended to be personal advice and you should not rely on it as a substitute for any form of advice.
Visit Maintenance and Common Property OR Strata Information South Australia.
After a free PDF of this article? Log into your existing LookUpStrata Account to download the printable file. Not a member? Simple – join for free on our Registration page.