These articles about the reasonableness of QLD strata bylaws have been supplied by Todd Garsden and Frank Higginson, Hynes Legal.
Question: Is it reasonable for a strata bylaw to state awnings can only be purchased by a single supplier? Surely we can only enforce that colour must be in line with the scheme?
GET NOTIFIED WHEN WE PUBLISH NEW Q&As, NEWS AND ARTICLES TO THE SITE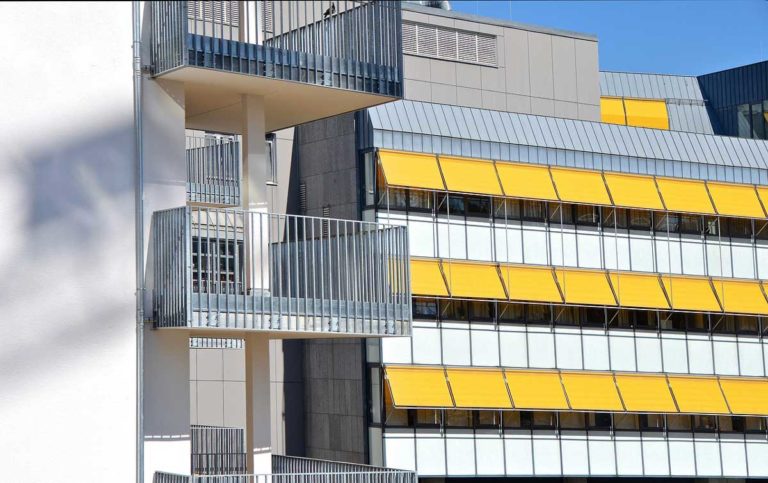 We have a strict Body Corporate Committee. I recently joined to try and provide a little balance. They want to enforce a bylaw that requires lot owners to use a specific brand of awning material supplied by a member's extended family.
The by law states "prior to installation of any awning/pergola the owner must obtain approval from the committee and any approval will be given providing the colour and design complies with the criteria set down by the committee from time to time".
My believe we can recommend colour palates to suit, or a general reply to owners that the colour must be in line with the current colour scheme but surely we can't force them to go with one supplier?
Answer: It all depends on whether it is reasonable.
It all depends on whether it is reasonable.
If there is an alternative contractor and material available which keeps the amenity of the scheme consistent then I don't think it would be reasonable to force the one contractor to be used. So I agree with the original question poster.
This post appears in Strata News #282.
Question: Is it worth our while trying to pursue this matter through the Commissioner on the oppressive/ unreasonable Qld strata bylaws platform or should we simply install a product we really don't want?
Concerning oppressive and/or unreasonable by-laws.
Our QLD registered body corporate committee passed a resolution at a meeting in mid 2014 (registered on CMS in late 2015) saying all new flooring to replace existing flooring must meet 5 star AAAC rating (Lntw <=45 dB).
This was subsequently changed to 4 star AAAC through resolution (Lntw <=50 dB) earlier this year given nothing but carpet on underlay could meet or exceed specified acoustic rating. This latest change is probably not yet registered on CMS.
I have tried to explain to the Body Corporate committee that flooring acoustics is an imprecise science and that, for any owner to guarantee proposed new flooring meets the by-law, owners may require several acoustic tests at considerable cost. Indeed, several thousands of dollars may be spent without laying any new flooring.
The chairman of our committee himself and a number of other apartments have non-compliant flooring (some apartments were previously tested at body corporate expense for the purposes of the by-law consideration). In some circumstances, approval wasn't sought or gained through committee, however, we're now advised those who installed non-compliant flooring did so between the passing of the resolution in 2014 and the new by-law registration in 2015 or installed non-compliant flooring prior to the by-law being passed by the committee. We understand and accept the by-law shouldn't act retrospectively against them.
The building managers have our preferred product installed which easily reaches 3 star AAAC rating of Lntw <=55 dB (5mm loose lay vinyl planking laid on pressure sensitive adhesive over concrete sub-floor) and reside in the apartment below us. They occupy the only apartment that would hear any noise emanating through our flooring.
We currently holiday let our apartment and wish to replace flooring (carpet on underlay) in our living/dining/kitchen areas but are finding anything but carpet or cork are not guaranteed to satisfy the existing by-law/yet to be registered change to by-law.
Is it worth our while trying to pursue this matter through the Commissioner on the oppressive/ unreasonable Qld strata bylaws platform or should we simply install a product we really don't want?
Answer: We think the industry has taken a wrong turn on this specific issue.
We think the industry has taken a wrong turn on this specific issue.
Our belief is that the floor rating specifications are completely irrelevant and shouldn't even be in a by-law. The purpose of the flooring by-law (as opposed to rating) is to regulate interferences of noise from one lot to another – which is the age-old nuisance argument.
It is not the type of floor covering that protects from the nuisance, it is the use of the floor itself. You could have a floor with a massively strong rating and if a kid went bouncing a basketball around on it at all hours it is going to transmit noise – and that is what should be regulated.
In our view, the by-law should only require body corporate approval on any flooring installations. The committee can then impose reasonable conditions on the installation and subsequent use. Having a hard and fast rule about any particular type of rating doesn't make that rating reasonable. It all depends on the circumstances.
Question: Can we stop a resident from using the facilities if they potentially pose a health risk?
A resident has an obvious skin condition which covers a large part of the body area. Regardless, they insist on using our pool and spa facilities.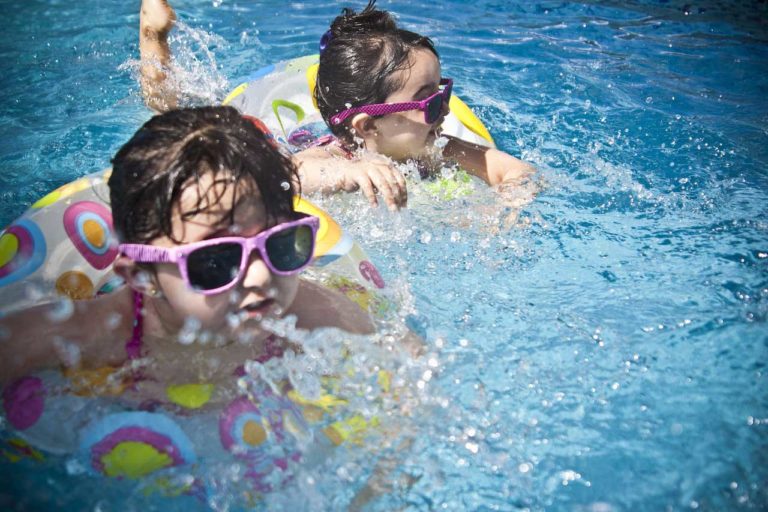 The other residents are concerned and many now no longer use the amenities because of this.
Do we, the committee, have a right to ask the person not to use the pool and spa due to potential public health risk to others until they can provide a suitable medical certificate stating they pose no health risk to others.
We have attempted to limit activity by use of signage in pool and spa areas.
What rights do we have at law to restrain a person with a potential 'health risk' condition from using our facilities?
Answer: It comes down to the "use" of the common property
As always, it comes down to the "use" of the common property.
Rather than Qld strata bylaws that restrict certain types of people or a particular person from using the facilities (which has unreasonable written all over it), there is probably more utility in looking at the interference by-laws.
The extent of those by-laws is set out in section 167 of the Act and essentially prevents an unreasonable interference to other occupiers. Unreasonable interference would include creating a health risk to other occupiers.
That would mean that if:
There is a health risk in the person using the facilities – the person would be prevented from using the facilities.
There is no health risk – the person would not be prevented from using the facilities (and rightly so).
Rather than jumping straight into by-law enforcement of Act contravention mode – a polite letter to the owner might be the most amicable way to deal with it.
This post appears in Strata News #106
November 2013 – If you are in the strata management industry, expect to see a lot more of 'oppressive or unreasonable' when it comes to QLD Strata Bylaws in coming years.
Section 180 of the Body Corporate and Community Management Act 1997 sets out limitations for by-laws. Amongst other things 'A by-law must not be oppressive or unreasonable, having regard to the interests of all owners and occupiers of lots included in the scheme and the use of the common property for the scheme'.
This is where the changes to the landscape for pets in bodies corporate came from. If a pet does not impact on other owners, then why shouldn't an owner be able to keep one? Click here and here for prior articles on pets.
Consider any number of typical by-laws that exist in a CMS. One might relate to the use of the pool. Quite often a by-law will set out pool hours. That by-law might say that the pool cannot be used between 10 pm and 7 am.
Is that reasonable?
Objectively we think there is a very strong argument that it is not.
Take this example. An owner works as a policewoman. She finishes her shift at midnight. If she isn't going to do bomb dives in the pool and yahoo around with unrestrained abandon when she has that swim, then why shouldn't she be allowed to have a dip at 1 am?
If the use of the pool doesn't interfere unreasonably with other owners, the by-law could very well be oppressive or unreasonable.
That is just one example. Take another typical townhouse by-law. 'Vehicles over two tonnes must not be driven across the common property.' Why? Is there any engineering evidence that sets out that the common property roads cannot take a vehicle of that weight? Or did someone (probably a junior lawyer or vigilant committee) in distant years past lick a finger put it in the air and decide that two tonnes was the limit? Is it oppressive? (probably not) or unreasonable? (quite likely if the weight limit was just plucked from thin air).
Society is changing. Technology is allowing people to work different hours and roles. Shift workers abound. Generation Y is far less compliant than the baby boomers and generation X. In a body corporate context, 'Y' might as well be 'why.'
If you think Qld strata bylaws are enforceable just because they are in a CMS, think again.
Contact
Todd Garsden
Frank Higginson, Hynes Legal
Read next:
After the latest information about QLD strata bylaws or information about strata living in your state or territory? Visit our Strata By-Laws and Legislation OR Strata Legislation QLD
After a free PDF of this article? Log into your existing LookUpStrata Account to download the printable file. Not a member? Simple – join for free on our Registration page.
Have a question or something to add to the article? Leave a comment below.