This information about the Master Key System has been supplied by Frank Higginson, Hynes Legal and Peter Hunt, Mathews Hunt Legal.
Question: I'm concerned about our Master Key System. Should all committee members have their own master key?
GET THE LATEST STRATA NEWS / ARTICLES DIRECT TO YOUR INBOX HERE
Recently, our committee chairperson resigned to become an ordinary member and another person was elected to the chairmanship. At the time, the former chairperson handed over to the new chairperson a master key which, via the Master Key System, allowed access to all parts of the building including owner apartments. At the time, the former chairperson mentioned to everyone at the meeting his having the key(s) was the source of concern for a number of owners.
In the very next meeting, the former chairperson proposed that ALL committee members be issued a master key(s) on the basis, despite us a having a full time on-site manager, they might need to get into an apartment or anywhere else in the building to assist someone who might have fallen over in the shower or equally odd reasons.
As a non-committee member attending the meeting, I wasn't allowed to speak about this until the meeting closed and a final motion had been passed to update the Master Key System and grant a master key(s) to the Chairperson and one other committee member – surprise, surprise, that key went to our former chairperson who'd originally held such a key and handed it in.
I've since written to our committee advising I'd believed they'd stepped over the mark passing a motion that involved significant security and privacy considerations for owners without owner consultation. I also advised if anyone but the building manager entered my apartment without my express permission will have trespassed on my property.
Answer: Do you want people you do not know to have access to your lot?
An oldie but a goodie.
My take on the Master Key System is that it is best that only one person has a master key. Usually, that person is best being the building manager, but if the committee wants to, then it should be one committee member only. The reality is that in a building with a manager, he or she is the one that will need it to get around to do whatever with it. A committee member usually doesn't have the same need to get into common property facilities.
The reason that only one person should have it is that a single person is accountable for the use of it. If there are several master keys floating around, anyone holding one of them can get in anywhere. If something untoward was to happen (i.e. theft etc) there would be no ability to hold anyone accountable for that. If there was only one master key, it is pretty obvious who used it – or allowed access to it for use.
In addition, if a master key is lost, the cost of rekeying can potentially be large. With more master keys lurking around, the prospects of losing one increase.
There is almost never going to be a need to access a lot urgently. There is a mechanism under the Act to allow access for bodies corporate to lots. If there is a fear that someone has fallen over in the shower etc, that is what the police are for. No one should ever enter a lot without the permission of the owner. A committee member has no right to do so at all, and a resident manager may have a right to do so for lots they manage for the owner under a proper letting authority subject to the tenancy arrangement that is in place. But for owners who do not rent their units through the manager, there is no right for anyone associated with the body corporate to just access their lot.
As an aside, my parents live in a unit and at one stage they were quite sure someone used a master key to access their lot. They installed an additional lock in their door which then required another key to open it which ensured that only they could access their lot. Leaving aside the fact that the door was common property, and whatever fire safety issues they then might not comply with, they feel much more secure. The circumstances described which we are responding to would only drive them to be happier with their decision.
To me it comes down to a pretty simple question – do you want people you do not know to have access to your lot?
This post appears in Strata News #107
Frank Higginson
Email Hynes Legal
Visit the Hynes Legal Website
Master Key System Security – Avoiding Disputes
Mathews Hunt Legal has recently been retained by several Bodies Corporate concerned as to the security of their master key systems. In one case, a $25,000 demand has been issued to a Caretaker whose office has twice been burgled with the master keys stolen on both occasions. It seems that it will not be long before there is a major dispute on the issue – so here are some ideas on how to avoid such a dispute.
The safe custody of a master key is incredibly important, with its loss or theft resulting in significant security implications, and incurring the substantial cost of re-keying the locks in the scheme. In larger schemes, re-keying the locks could cost tens of thousands of dollars.
Some insurance policies have a limit on the amount that will be paid out to cover a claim to re-key a scheme following the loss or theft of a master key. In these instances, either the Body Corporate or the Caretaker could be left paying the significant damages not covered by insurance.
What can be done?
Bodies Corporate and Caretakers need to check that they have adequate insurance to cover re-keying in the event of loss or theft of the master key; and
A Body Corporate should check:

Who has a master key and how is it secured?
Can any master key be reclaimed or cancelled if it is not being used?
Does the developer retain master keys (if yes, they should be reclaimed or cancelled)?
Can extra security be implemented to reduce the chance of a break into the Caretaker's office?
Is the Caretaker aware of the need to properly secure master keys?

A Caretaker should check:

Is there sufficient security for any office – such as an alarm?
Is there an adequately rated safe to hold the keys?
As part of the Master Key System, is there a system to record any third party's use and return of the master keys?
Peter Hunt
E: [email protected]
W: Mathews Hunt Legal
Read next:
Visit Committee Concerns OR Strata Legislation Queensland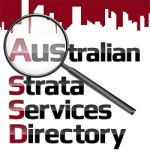 Looking for a Master Key System specialist in your area? Search within our Strata Services Directory in the category Safety & Security QLD for the best list of contacts available.
After a free PDF of this article? Log into your existing LookUpStrata Account to download the printable file. Not a member? Simple – join for free on our Registration page.
Have a question or something to add to the article? Leave a comment below.