This article about your solution to slow strata internet speeds has been provided by Paul Fleming, Optical Terminations.
Ever wondered why your internet service provider describes internet speeds "up to 50Mbps" or "typical evening speed of 50Mbps"?
The sad reality is, the NBN hasn't delivered the internet speeds we expected but now there's a cost effective solution for strata buildings.
For established and older strata schemes, the NBN hasn't delivered the sort of speeds many residents were expecting. There are two reasons for this. Either your building's internet system is running off old-school copper cables that were never designed to handle 21st century technology. Or, the NBN used Coaxial cables rather than fibre into your building.
GET NOTIFIED WHEN WE PUBLISH NEW Q&As, NEWS AND ARTICLES TO THE SITE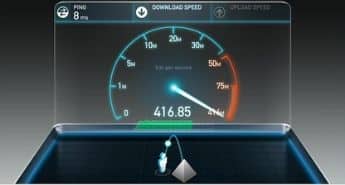 Either way, your building will be experiencing a "bottle neck" that causes slower speeds when usage requirements are at their peak.
Of course for established buildings, internet speeds have probably been a long-standing problem for residents. But, in the era of COVID-19, years of frustrating speeds have become a significant headache for everyone.
The great news is, there is now a solution that will deliver faster speeds now and well into the future. Importantly, it can be done without the need for unsightly cables running throughout your strata building.
The Solution is a Fibre Optic Upgrade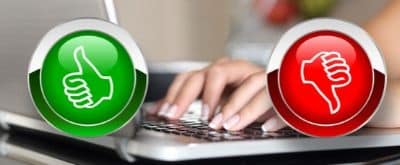 More and more strata managers are deciding to upgrade buildings to an internal Fast Fibre Network. These solutions provide strata schemes with internet speeds of 100MB to 1 Gigabit in every unit, while still providing owners with the freedom to choose their own retail internet provider.
How it works
The NBN typically supplies a mix of fibre and Coaxial HFC cable to your building's MDF Room. (Your MDF room is typically located in the basement or garage area of your building.) From here, each resident's internet service is supplied via the original, old-school copper cables that were part of the building's original design.
A cutting edge solution to this problem is the use of the latest 3M Clear Track Fibre Pathway™ through your common areas and into each unit – invisibly! Clear Track is only 3.5mm wide and runs along the wall at the level of the skirting board or cornice. That's why it is so hard to see.
To adhere to walls, the Clear Track system uses a special adhesive that's designed to work on most finished surfaces. What's more, the adhesive is designed to keep the Track in place for over 20 years.
Imagine super-fast internet speeds, invisibly installed, while providing owners with the freedom to choose their own retail provider. It's all possible thanks to Optical Terminations.
Isn't it time your strata enjoyed fast internet speeds?
You have nothing to lose and everything to gain by investigating your options.
This post appears in Strata News #365.
Have a question about your solution to sluggish strata internet or something to add to the article? Leave a comment below.
Paul Fleming
Optical Terminations
E: [email protected]
P: 1300 750 558
W: http://www.opticalterminations.com.au/strata/
Optical Terminations is a specialist provider of fibre optic and telecommunications cabling. One of their areas of expertise is working with strata committees to provide lightning fast and reliable internet solutions while allowing each household the freedom to choose their own internet service provider.
Read next:
Visit our Maintenance and Common Property OR Strata Topics by State
After a free PDF of this article? Log into your existing LookUpStrata Account to download the printable file. Not a member? Simple – join for free on our Registration page.