This article about where responsibilities lie for a shared driveway in a mixed use development in QLD has been supplied by Frank Higginson, Hynes Legal.
Question: Our building has two bodies corporate. We have a common area shared driveway however we're not sure which body corporate should be policing current parking issues.
Our building has two bodies corporate – one for residential lots, and one for commercial lots.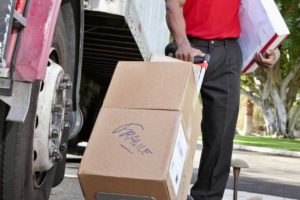 It has a common area shared driveway down the side of the building, and round the back for loading vehicles etc.
Both BC's by-laws state no parking on common areas without written permission from the BCC. But which BCC? Can the commercial BCC give permission to a commercial owner without consulting the residential BCC?
The caretaker/letting manager parks there frequently, as does his receptionist. As he is the chairman of the commercial BCC, he believes he has no need to get the written permission. The BCC for residential owners seems to be disadvantaged with no way to prevent this from happening.
GET NOTIFIED WHEN WE PUBLISH NEW Q&AS, NEWS AND ARTICLES TO THE SITE
Answer: The driveway simply has to belong to one of the bodies corporate with access rights granted to the other.
If there are two bodies corporate, the driveway simply has to belong to one of them with access rights granted to the other. In theory, it is possible, but in practice, I have never seen bodies corporate with joint ownership of common property.
So you need to start with the survey plans of each body corporate to determine who owns the area you refer to and after that it is the rules of that body corporate you need to look at. It has to belong to one or the other.
Other articles you may be interested in:
This post appears in Strata News #275.
Frank Higginson
P: 07 3193 0500
W: http://www.hyneslegal.com.au
Visit Strata Committee Concerns OR Strata Legislation QLD
After a free PDF of this article? Log into your existing LookUpStrata Account to download the printable file. Not a member? Simple – join for free on our Registration page.
Have a question about parking on common property in mixed use developments or something to add to the article? Leave a comment below.