This Case Study about improving safety in the car park has been provided by Tracey Wyber, Trackie Industries.
Make your car park entry compliant
Smart controls and good car park design plays a vital role in protecting vehicles and more importantly their human cargo. Most people don't link road safety issues and good car park lighting together. One of the most common design failures can be seen in the entry and circulation lanes near the front entrance.
GET THE LATEST STRATA NEWS / ARTICLES DIRECT TO YOUR INBOX HERE
Temporary blinding
When entering a car park, a driver's eye must adjust quickly, adapting from the bright daylight conditions to the darker car park environment. This transition can lead to temporary blinding, making it difficult for the driver to react to obstacles or pedestrians. Car park entrances can often be located in high pedestrian areas, this temporary loss of clear vision is enough to create serious injuries.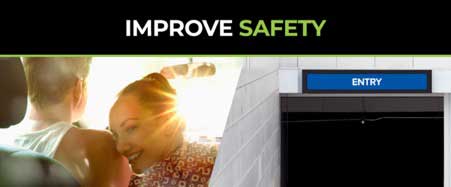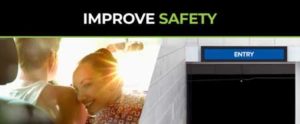 Car park entrances have often been neglected in the design process and as a result, owners or managers of car parks can potentially face large litigation claims if accidents occur at entrances or exits where poor lighting has contributed to the accident.
One of the most common design failures can be seen in the entry and circulation lanes near the front entrance. The Australian standards AS 1680 specifies 800 lux for the first 15 meters of a car park entrance during the day and 160 lux at night, followed by 160 lux for the next 4 meters.
The Solution
Install a car park entry system that uses a twilight sensor to assess the outside light levels to communicate with a smart control lighting system that automatically adjusts the lighting levels to 800 lux in the day time and 160 lux at night.
Read next:
This post appears in Strata News #255.
Tracey Wyber
E: [email protected]
W: Trackie Industries
Visit our Maintenance and Common Property, Apartment Living Sustainability OR Strata Topics by State pages.
After a free PDF of this article Log into your existing LookUpStrata Account to download the printable file. Not a member? Simple – join for free on our Registration page.
Have a question about safety in car parks or something to add to the article? Leave a comment below.