This question from ACT about who is responsible for repairs caused by trees planted by the developer has been answered by Jan Browne, Bridge Strata and Christopher Kerin, Kerin Benson Lawyers.
Question: Trees planted in lots by the developer 20 years ago have caused damage to common property. Who is responsible for the repair bills in the $10,000s?
GET NOTIFIED WHEN WE PUBLISH NEW Q&As, NEWS AND ARTICLES TO THE SITE
20 years ago, the developer planted trees when building the complex. Some of these trees were planted in common areas and some within lots.
These trees have grown and caused damage to water pipes and driveways, with repair bills in the $10,000s.
Who would be responsible for removal of the trees and repairs to the damage caused by trees planted on lot owner property by the developer? The Body Corporate Building Insurer advised no claim is possible under their policy.
Answer: If a tree is on lot property then it is the responsibility of the lot owners to address problems arising from that tree.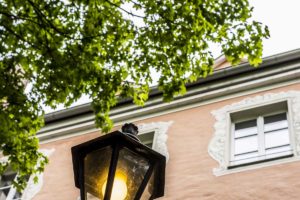 Jan Browne: The responsibility of the removal or other works would come back to the owner of the origin of the tree. There is a legal terminology called – Abate the Nuisance. The lot owner has an obligation to remove the tree/s. The home owner could also be held responsible for any damage resulting but with strata, it is a hard one to enforce as most driveways and pipework etc. are an aging infrastructure. And is an exclusion under the policy for insurance purposes under the damage policy. But it may be a public liability claim on the homeowner.
Abatement of Nuisance Law and Legal Definition. Abatement of nuisance is the extinction or termination of a nuisance whether effected physically by or under the direction of the party injured by the nuisance, or by suit instituted by him/her.
Christopher Kerin: The general principle is that if a tree is on lot property then it is the responsibility of the lot owners to address problems arising from that tree. Otherwise, I'd need to know a lot more about the facts than this.
What is nuisance?
Nuisance is also relevant. Nuisance is a substantial, unreasonable and repeated or ongoing interference with the use or enjoyment of a neighbour's property. Justice Windeyer in Hargrave v Goldman (1963) 110 CLR 40 to 62 held:
"In nuisance liability is founded upon a state of affairs, created, adopted or continued by one person (otherwise than in the reasonable and conventional use by him of his own land) which, to a substantial degree, harms another person (an owner or occupier of land) in his enjoyment of his land."
In a strata context, nuisance might take the form of noise, intrusive surveillance equipment, smoke (from tobacco or a barbeque), pets or some other source. The law in Australia divides nuisance into two types: private and public nuisance.
Have a question about trees planted on lot owner property or trees causing damage in ACT? Maybe you've got something to add to the article? Leave a comment below.
This post appears in Strata News #298.
Read Next:
Jan Browne
Bridge Strata
P: 02 6109 7700
E: [email protected]
Christopher Kerin
Kerin Benson Lawyers
P: 02 8706 7060
E: [email protected]
This article is not intended to be personal advice and you should not rely on it as a substitute for any form of advice.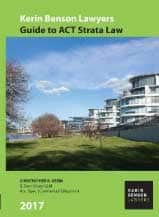 After more detailed information dealing with Strata Law in the ACT? Chris Kerin's Guide to ACT Strata Law is now available.
Visit Maintenance and Common Property OR Australian Capital Territory Strata Legislation
After a free PDF of this article? Log into your existing LookUpStrata Account to download the printable file. Not a member? Simple – join for free on our Registration page.