This article discussing window locks and who is responsible has been provided by Adrian Mueller, JS Mueller & Co.
Have you enjoyed this article? If you would like to be kept informed about strata matters, click here to subscribe to our weekly newsletter.
Another new law
Within the month, owners corporations must comply with another new law – window safety devices (window locks).
In NSW, window safety devices must be installed on certain windows by 13 March 2018 otherwise owners corporations may face hefty fines if requirements are not met by the due date.
Frequently asked questions about the window locks law
Can an owners corporation force lot owners to install window safety devices by making a new by-law?
Can the owners corporation force lot owners to maintain and repair window safety devices after they are installed if there is no by-law in place?
If there is no by-law in place, who is responsible for the installation, maintenance and repair of window safety devices?
And if there is no by-law in place, who is responsible for the costs associated with deliberate damage and /or removal of the window safety devices?
Be prepared!
A window safety devices by-law will ensure the rules are clear should any of the above circumstances and more arise.
For NSW by-laws advice please contact us here or call 02 9562 1266, we're happy to assist.
Read next:
NSW: The Guide to Window Locks Legislation
NSW: Navigating Strata Urban Renewal: Commercial Gain vs Home Ownership
This post appears in Strata News #(newsletter number).
Adrian Mueller
Partner + Senior Lawyer
JS Mueller & Co
E. adrianmueller@muellers.com.au
P: 02 9562 1266
This article has been republished with permission from the author and first appeared on the JS Mueller & Co Website.
Disclaimer: The information contained in this article is provided for your personal information only. It is not meant to be legal or professional advice nor should it be used as a substitute for such advice. You should seek legal advice for your specific circumstances before relying on any information herein. Contact JS Mueller & Co for any required legal assistance.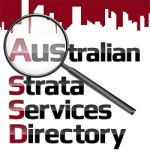 Looking for a window lock specialist in your area? Search within our Strata Services Directory in the category window lock specialists for the best list of contacts available.
Visit our Maintenance and Common Property OR NSW Strata Legislation
After a free PDF of this article? Log into your existing LookUpStrata Account to download the printable file. Not a member? Simple – join for free on our Registration page.