This article about fire detection systems has been written by Greg McCulloch, Westside Fire Services.
All Fire Sprinkler systems must be connected to a fire station dispatch centre, however, not all Fire Detection systems automatically signal the Fire Brigade to come to the premises.
The Building Code of Australia requires Fire Detection systems to be connected to a fire station dispatch centre in these buildings;
Class 3 – Residential buildings providing long-term or transient accommodation for a number of unrelated persons.
Class 9a – Health Care buildings that accommodates more than 20 patients.
Class 9c – Residential Care buildings.
GET NOTIFIED WHEN WE PUBLISH NEW Q&AS, NEWS AND ARTICLES TO THE SITE
If You Have Fire Detection Systems Installed, Will The Fire Brigade Come?
Many other buildings have Fire Detection systems installed to protect the building occupants. Occupants could assume that if there is a Fire Indicator Panel in the foyer of their building that the Fire Brigade will automatically be signalled. This is not the case.
Some building owners elect to have a connection to the Fire Brigade outside of legislative requirements for insurance purposes or for peace of mind. To confirm if the Fire Brigade will be automatically called you can check if the Fire Indicator Panel is fitted with a Code Red unit. If a Code Red unit is not fitted, then the Fire Brigade will not be automatically called.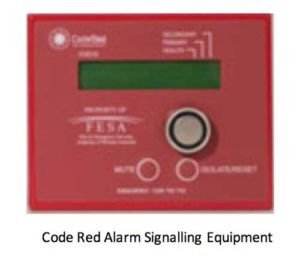 Some Fire Detection systems signal the building's security monitoring station and many others don't signal an external service. It is important for Building Managers and Council of Owners to understand what automatic action will take place in the event of a fire and ensure the building's Emergency Plan includes calling the Fire Brigade on 000 to guarantee they will turn out to provide assistance.
This post appears in Strata News #321.
Have a question about Fire Detection systems or something to add to the article? Leave a comment below.
Greg McCulloch
Westside Fire Services
P: 08 9248 4824
E: [email protected]
Please note this advice was provided prior to the proclamation of the new strata title amendments and will be updated in due course.
Read next
Visit our Maintenance and Common Property OR Strata Information WA pages.
Looking for strata information concerning your state? For state-specific strata information, try here.
After a free PDF of this article? Log into your existing LookUpStrata Account to download the printable file. Not a member? Simple – join for free on our Registration page.