This article about false fire alarms in WA has been written by Greg McCulloch, Westside Fire Services.
Jump directly to the QUESTION you are after:
GET NOTIFIED WHEN WE PUBLISH NEW Q&As, NEWS AND ARTICLES TO THE SITE
Question: We have regular false fire alarms in our new building. What can we do so that we are not constantly being disturbed by false fire alarms?
We have a large modern mixed use building that has several false fire alarms due to the building being over specked. What is the process to have the original Fire Service dumbed down so that we're not constantly being disturbed by false fire alarms? The number and type of heat smoke sensors installed.
Answer: Engage an independent fire engineer to come out and assessment the building.
The starting point for that is to get the original building design information. In most modern buildings these days (at the design stage) a fire engineer would have been engaged. The fire engineer looks at a holistic view of the building, and they have scope to vary the requirements of the building code of Australia.
You might have a high level fire detection system because you don't have another piece of fire equipment that was in the building code of his tribe but the fire engineer will have deemed that the fire detection system that you have will cover the requirement of whatever the other piece of fire equipment that has been left out.
If possible, if the lot owner can get a hold of the original building design documents, look at the fire engineering report and see what was specified. Then, to get it sorted out, engage another fire engineer to come out and have a look at the building and get their assessment on it.
As the false alarms are annoying, there are some things you can do within the fire detection system to alleviate these false alarms. There's a thing called alarm verification, so you need to alarms before the system will actually activate the sound which will call out fire brigade, but that will be determined by the fire engineer.
Greg McCulloch
Westside Fire Services
P: 08 9248 4824
E: [email protected]
This post appears in Strata News #402.
WA: False Fire Alarms – Top Tips to Avoid a Financial Penalty
In 2015-16 the Department of Fire and Emergency Services (DFES) commenced charging for false fire alarm attendances. The fee is part of an overall DFES strategy to minimise the number of false fire alarms attended by firefighters. A false fire alarm is when DFES is alerted to attend a premises in response to an alarm where there is no fire.
The aim of the fee is to encourage owners and occupants to take appropriate steps to avoid false fire alarm activations occurring at their premises. Owners and occupants need to understand their responsibilities where a monitored fire alarm system is installed within their premises.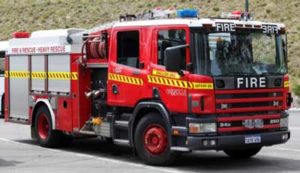 Around one-third of incidents attended by firefighters are false alarms – that's about 10,000 incidents per year. This equates to approximately 27 each day. Notifications are issued to property owners for the first three attendances before an invoice is sent upon the fourth and consecutive attendances. The current charge is $920. Since the scheme began more than 7,000 invoices have been issued.
What is a False Fire Alarm?
A false fire alarm is when DFES attends a premises in response to an alarm where there is no fire. False fire alarms disrupt the community; cause complacency and business downtime due to evacuations, and divert responders away from genuine emergencies, which could potentially lead to loss of life and property. DFES is legally required by the Fire Brigades Act 1942 to attend to a call of fire.
Main Cause of False Alarms?
The causes of false alarms vary due to the nature and use of a building. For the most part, false alarms can occur due to human behaviour, environmental contaminants, system errors and lack of maintenance. As a result, these false alarms have financial and social impacts on the community.
The main causes of false fire alarms are:
Smoke from burning food and steam from cooking and showers.
Aerosol sprays (i.e. deodorant and hair spray).
Cigarette smoke and candles.
Dust.
Building works, tradespeople and cleaners.
Incorrectly located smoke detectors.
Poorly maintained fire systems.
Whose Responsibility is it to Maintain a Fire Alarm System?
The owner of the premises is responsible for ensuring the fire alarm system and detectors are correctly installed, comply with relevant Australian Standards (AS), suitably placed and is regularly maintained in accordance Australian Standard 1851. The owner must also ensure the fire alarm system is sufficient and adequate for the current floor plan, layout and purpose of the premises.
The tenant of the premises must ensure the fire detectors are free of items which may cause a false fire alarm such as cobwebs, dust and insects.
Manage Your Site to Avoid False Alarms
Top Tips For Residents:
Be aware of where all fire detectors are in your home and ensure all reasonable measures are taken to avoid false alarm activation. Smoke detectors are extremely sensitive and steam from showers, smoke from burning food, even sprays from aerosol cans such as deodorant and hairspray can set them off.
DO NOT leave cooking unattended.
DO NOT walk away from a toaster that is in use, check toaster settings prior to use that has been set to further darken/cook toast.
DO NOT smoke near smoke detectors.
DO NOT use aerosol sprays near smoke detectors.
DO ventilate steam and fumes away from smoke detectors, particularly from bathrooms and kitchens. Switch on fans and open vents and windows before cooking or showering.
Top Tips For Building Owners and Managers:
It is important all detectors are installed correctly and comply with the relevant Australian Standards, are sufficient and adequate for the premises current floor plan and layout, are specific to the buildings current purpose and occupancy requirements and are maintained in accordance with Australian Standard 1851.
DO understand your fire alarm system, detector type and location.
DO ensure sufficient ventilation for steam and fumes is installed, particularly in bathrooms and kitchens.
DO educate your tenants, staff and visitors to understand your building is protected by an automatic fire alarm system and there is a possibility of a false alarm.
DO manage work activities that produce dust, heat, smoke, etc. to ensure a detector is not activated.
DO contact your fire maintenance company to isolate detectors in areas of work as you may need to isolate specific and surrounding detectors so dust, fumes, spraying or steam cleaning doesn't set alarms off.
DO maintain a detailed log of all false alarms. This can expose causal factors, such as occupant or system behavioural patterns and faulty components.
DO ensure your fire alarm system is tested and maintained by a professional fire services company.
Important Information For Residents and/or Owners
The Australian Building Codes Board has produced a short video specifically for False Alarms in Houses and Apartments to promote greater awareness on the requirements for the connection of smoke detection and alarms to monitoring equipment and options for reducing false alarms.
Greg McCulloch
Westside Fire Services
P: 08 9248 4824
E: [email protected]
This post appears in Strata News #260.
Have a question about false fire alarms or something to add to the article? Leave a comment below.
Please note this advice was provided prior to the proclamation of the new strata title amendments and will be updated in due course.
Read next:
Visit our Maintenance and Common Property OR Strata Information WA pages.
Looking for strata information concerning your state? For state-specific strata information, try here.
After a free PDF of this article? Log into your existing LookUpStrata Account to download the printable file. Not a member? Simple – join for free on our Registration page.