This Q&A about Strata Manager not responding to a clear request has been supplied by Frank Higginson, Hynes Legal.
Question: Strata Manager not responding to clear wishes of the majority of committee members because of some minor procedural inadequacies.
GET THE LATEST STRATA NEWS / ARTICLES DIRECT TO YOUR INBOX HERE
I'm involved with a small complex of 10 units covered by the Standard Module. Our committee wants to transfer the insurance arrangements from our body corporate manager to an independent broker. Our strata manager not responding and is proving very difficult to deal with. They refuse to accept our instructions unless formalised either in a committee meeting or a 'flying minute'.
Even when we do the flying minute, the manager picks holes in it and says it is invalid. The manager simply refuses to follow the clear wishes of 5 of the 7 committee members, because of some minor procedural inadequacies. e.g. the manager says we have to include the members' lot numbers in the flying minute; the Chairman can't issue it while the Secretary is overseas; overseas and the flying minute can't be done by e-mail, it has to be personally signed on hard copy, etc.
We are locked into a contract for another 8 months or so. Is there a relatively cheap avenue, an easy process, to get our managers to carry out our wishes?
Answer: Give the Strata Manager an explicitly written direction
Give them an explicitly written direction to make arrangements via the lawful means to place the insurance with that particular broker.
Their job is to act on instructions – not make decisions.
Read more about Strata Manager not responding to a request:
This post appears in Strata News #121
Email Hynes Legal
Visit the Hynes Legal Website
Still after more information about Strata Manager not responding to a request or even more general articles about strata in Queensland? Visit our Strata Committee Concerns OR FactSheet: Strata Legislation Queensland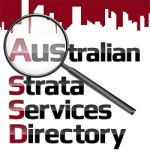 Looking for a Strata Insurance Broker in your area? Search within our Strata Services Directory in the category Strata Insurance QLD for the best list of contacts available.
After a free PDF of this article? Log into your existing LookUpStrata Account to download the printable file. Not a member? Simple – join for free on our Registration page.