Check the tabs for the latest information about Strata Information WA. New information and links are added regularly. Be sure to check back to be kept up-to-date.
If you have enjoyed this state specific information page, discover more great information in our Strata Topic pages.

Feature Article
Strata Community Association WA
Question: Our strata manager is proposing new spots for our bins. This whole idea rings safety issues for me and possible injury claim from our Body Corporate public liability insurance should it get the go ahead. How can I stop this?
Most Recent Strata Information WA Articles
Click on the topics below to explore articles and information relating to Strata Information WA.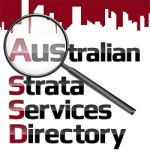 Looking for Strata Industry Experts for Western Australia? Search within THE Strata Services Directory for the best list of contacts available.
Interested in being included in the Directory? Create your Directory Listing here.