This question came in from a NSW Lot Owner asking about the steps involved for renovating strata unit NSW. Leanne Habib, Premium Strata provides the following response.
Question: We wish to renovate our strata unit in Sydney. What are the steps involved to obtain approval?
If you have enjoyed this Q&A post and would like to be kept informed about strata matters, click here to subscribe to our weekly newsletter.
We wish to renovate our strata unit in Sydney, including relocate the kitchen, open a wall and use some of the courtyard which forms part of the lot, add ducted air conditioning through the roof space.
Architectural plans are being drawn up for approval at an AGM.
Questions
A. Please advise if we should place an exclusive use by law on the AGM agenda covering all aspects of the works which impact common property.
B. Is this single motion to approve a by law sufficient or do we need additional motions to approve the plans and works?
C. Can we download a sample bylaw which could be amended for the above?
Answer: Yes, you should have a lawyer prepare a common property rights by-law for inclusion in an agenda of the Owners Corporation.
A. The correct terminology post the new legislation is that you need a "common property rights by-law". But, yes, you should have a lawyer prepare such a by-law for inclusion in an agenda of the Owners Corporation.
B. You will need a Section 108 motion for the improvements etc. Your lawyer will automatically include this motion.
C. Some standard by-laws may be purchased online through various websites. However, we always recommend that you use a strata lawyer to bespoke draft for your exact works and ensure the intent of the by law is properly covered.
Related posts:
NSW Strata Reforms: Cosmetic & Minor Renovations – what can & can't you do?
NSW: Renovations to Strata Titled Units
This post appears in Strata News #136.
Embed

Leanne Habib
Premium Strata
P: 02 9281 6440
E: info@premiumstrata.com.au
This article is not intended to be personal advice and you should not rely on it as a substitute for any form of advice.
Are you interested in more about renovating strata unit NSW or information particular to NSW legislation? Visit our FactSheet: Strata By-Laws and Legislation OR FactSheet: Strata Legislation NSW.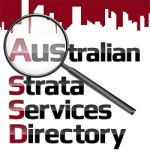 Looking for Strata Lawyers in your area who can assist with renovating strata unit NSW? Search within our Strata Services Directory in the category Legal Services for the best list of contacts available.
After a free PDF of this article? Log into your existing LookUpStrata Account to download the printable file. Not a member? Simple – join for free on our Registration page.