Are you experiencing a problem in your strata scheme – Problems with your strata manager or Problems with apartments?
Locate your state or territory's tab for information on how to proceed if you are experiencing problems with apartments or with your strata manager.
Still after more information? Head over to our Topic FactSheets or try our FactSheets by state.
Need Help?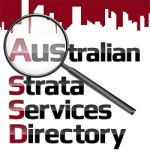 Looking for Strata Dispute, By-Law & Legislation Industry Experts in your area? Maybe you would like to contact a Strata Manager? Search within our Strata Services Directory in the category Legal Services or Owners Corporation/ Strata Managers for the best list of contacts available.
Interested in being included in the Directory? Contact Nikki Jovicic, LookUpStrata for more information.