This article about strata title parking has been supplied and written by Peter Brodbeck, Vesture Limited.
Parking is a perennial issue in strata schemes due to increasing population and the greater number of vehicles.  In inner urban areas, these problems are exacerbated because cars which were not commonplace when many suburbs were created now typically have residents with two or more cars to one unit and often there is little, if any parking, within the property.  This is not to say that strata title parking problems are confined to inner-city areas.  Far from it, wherever there are cars there are parking problems. 
GET THE LATEST STRATA NEWS / ARTICLES DIRECT TO YOUR INBOX HERE
Even where there may be an adequate number of spaces, large vehicles such as four-wheel drives may not be able to fit into the existing spaces.
In strata the prime problems, putting aside the lack of parking spaces, are parking in another resident's space, unauthorised parking on common property, and blocking the entry and exit to the building or another person's space.
Some approaches to deal with the problems that arise:
Ensure that every resident knows which his or her parking space is.  Some owners with a parking space on the title are unaware of the particular space to which there is an entitlement.  Owners of units should ensure that they are aware of the space which is on the title by carrying out a title search if necessary to ascertain the correct space.
Where the right to space is by a lease, licence or another special privilege, the preferred method is a diagram clearly setting out the location and dimensions of the relevant space as an annexure to the agreement.  Similarly, if it is a garage, it should be properly identified to avoid confusion.
Strata title parking spaces should be marked out so that the location and boundaries are clear.  Each space should be identified although some schemes consider that having lots numbers on parking spaces is a security risk.  Spaces can be numbered independently of the lot but there needs to be a plan to identify the space owner assigned to each owner.
The rules regarding tow away vary between states.  In Victoria, there is no general power to authorise a vehicle to be towed without the consent of the owner of the vehicle or police.  The police will only give permission for towing in limited circumstances such as if it is stolen; the location prevents entry or exit from the building or otherwise compromises safety.
For Strata title parking on common property, a scheme can pass a rule or grant a lease or licence to provide permanency of the arrangement.  These should be made known to all owners who in turn can convey the contents to residents to ensure that there is an awareness of any formal arrangement.  An owner may make an obligation of the tenancy agreement that the tenant does not park in other than the space assigned and that breach of this obligation may result in the lease being terminated.
If unauthorised Strata title parking occurs in a lot and not on common property, it is the responsibility of the relevant owner and not the strata scheme to remedy that transgression.  It is a trespass to land and the owner or occupier of the lot may, if they wish, take action in an appropriate court seeking removal of the car and damages.
If the unauthorised parking is on common property the scheme may take action in a tribunal or court as appropriate.
If a strata scheme has concerns regarding unauthorised access to the property it may consider erecting a boom or gates controlled by a security system which requires a pass to gain entry.  Modern systems provide for the ability to code lost or misplaced cards out of the system to prevent access.  Similarly, where a resident does not return the card on vacating, the card can be coded out and rendered inoperable.  Where there is a security system, a fee may be applied to the provision of replacement cards so as to encourage residents to surrender cards upon vacating the property.
A video surveillance system may be installed to the car park entry to identified unauthorised entry.  Such a system may be used where there is no entry barrier or in conjunction with an entry system.  If trespassers can be identified, action can be taken against the offending party.
An owner may consider installing a bollard or collapsible barrier within their space so as to prevent unauthorised use.
A strata scheme may also consider the installation of bicycle parking facilities in an attempt to reduce the need for parking by providing an alternative mode of transport.
Unfortunately, there is no simple solution to strata title parking problems and a small minority of residents, unfortunately, persist with maintaining a right to park irrespective of formal rights granted.  Schemes are encouraged to promptly deal with parking issues to provide a clear indication to all residents that unauthorised parking will not be tolerated.
Peter Brodbeck
Chief Operating Officer
VESTURE LIMITED 
Visit our FactSheet: Strata Title Parking or Strata Legislation and Information by State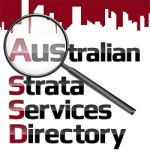 Looking for a Solutions to your parking problems in your area? Search within our Strata Services Directory in the category Parking & Storage for the best list of contacts available.
After a free PDF of this article? Log into your existing LookUpStrata Account to download the printable file. Not a member? Simple – join for free on our Registration page.
Have a question or something to add to the article? Leave a comment below.