This article is about window safety compliance and why it is important to organise annual checks.
Over the last decade, apartment living has become increasingly popular throughout NSW and rightly so, with the advantages of price, location and community being irresistible to many. Owners Corporations and Strata Managers have a number of responsibilities when it comes to ensuring the safety of others, one of which is Window Safety Compliance.
GET NOTIFIED WHEN WE PUBLISH NEW Q&AS, NEWS AND ARTICLES TO THE SITE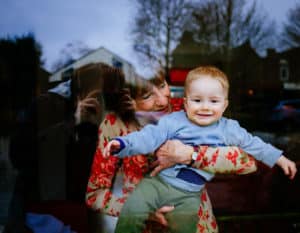 Designed to reduce the number of injuries and fatalities that occur as a result of children falling out of high-rise windows, certified window safety devices must now be fitted to openable windows sitting 2m or higher above the ground, with an internal height of 1.7m or less. Once engaged, mandatory child safety locks should only allow windows to open up to 12.5cm.
Introduced in 2013, NSW Window Safety Legislation states that Owners Corporations must have had these approved child safety devices installed on all applicable common property windows from the 13th of March 2018 or be at 'risk of non-compliance'.
Why are children at risk if windows are non-compliant?
Alarming statistics from the Children's Hospital at Westmead say that on average, each year, up to 10 children are admitted after falling from a window. These falls often happen in the child's own home, over the summer months, when windows and balcony doors are left open. With many of these injuries being serious in nature, the likelihood of a child requiring long-term medical care and assistance following a fall is significant.
Why are Owners Corporations at risk if windows are non-compliant?
When it comes to window safety, Strata Owners are often unaware that their building presents a continual risk of personal liability. It is the Owners Corporations responsibility to ensure all openable windows are compliant with NSW Window Safety Legislation, as windows are considered common property for maintenance purposes, under section 62 of the Strata Management Act. Penalties now apply for non-compliant Owners Corporations and Lot Owners, who also face fines, depending on the window's position and the reason for the breach.
The potential for liability, as a result of a window related accident, can be devastating; most importantly from a child safety standpoint, but also from a financial perspective. If reasonable care is not shown to have been taken by the Owners Corporations to satisfy legislative requirements, Strata Insurance coverage could become void. Further to this, third party action could even result in individual Strata Committee members being sued for damages, into the millions.
How do Owners Corporations minimise ongoing risks associated with non-compliance?
Once installed and certified, as per NSW Child Window Safety Device Legislation, the Window Safety obligations of Owners' Corporations remain ongoing. To ensure compliance all year round, Owners Corporations are advised to complete an Annual Window Safety Compliance Reinspection by qualified, industry professionals.
How Often do Windows Safety Locks Need to be Inspected?
Over time, window safety devices can fail to work, resulting in non-compliant windows. This can be due to device misuse, removal, damage or lost keys. Annual Window Safety Compliance Reinspection can remove any risk of non-compliance for Owners' Corporations and their Strata Managers, ensuring all Window Safety Devices are maintained and certified to be in good working order.
What is an Annual Window Safety Compliance Reinspection?
Annual Window Safety Compliance Reinspection must be performed by certified experts, who test all windows and safety devices in accordance with Regulation 31 of the Strata Schemes Management Amendment – Child Window Safety Devices. Once checked, they should repair and/or replace non-compliant window safety devices on the spot, where possible, completing the job with an updated certification for each unit.
What are the benefits of an Annual Window Safety Compliance Reinspection?
It's not always easy for Owners' Corporations to monitor the way in which fall prevention devices are being used by the occupants of individual dwellings. By organising annual audits, any window lock problems can be nipped in the bud, eliminating higher maintenance and repair costs down the track. Annual Window Safety Compliance Reinspection will highlight, repair and certify all window safety locks, with minimum disruption to residents. This, in turn, gives peace of mind to Strata Managers and Owners Corporations throughout the year.
With compulsory safety window devices assisting Strata Owners to keep their children safe, Window Safety Compliance Reinspection is helping Owners Corporations minimise the risk of liability associated with window-related accidents on common property. With more children living in NSW apartments than ever before, keeping our children safe is a responsibility for us all.
Anthony Shakar
ASQB
E: [email protected]
T: 02 9785 7893
This post appears in Strata News #219.
Have a question or something to add to the article? Leave a comment below.
Read more
Visit Maintenance and Common Property OR NSW Strata Legislation.
Looking for strata information concerning your state? For state-specific strata information, take a look here.
After a free PDF of this article? Log into your existing LookUpStrata Account to download the printable file. Not a member? Simple – join for free on our Registration page.