This article and question concerning wheel clamping in NSW have been contributed to by Karina Heinz, Progressive Strata Services and Allison Benson, Kerin Benson Lawyers.
Question: Our by-laws have a provision to permit clamping of vehicles after due warning. Do any companies offer this service? How does the clamped owner arrange to have the vehicle released?
GET THE LATEST STRATA NEWS / ARTICLES DIRECT TO YOUR INBOX HERE
Our by-laws have a provision to permit clamping of vehicles after due warning. However, neither the strata manager nor the committee has been able to find a company that would clamp, or more importantly, de-clamp a clamped vehicle. Do know of any companies that offer such a service?
The committee and I are also concerned about procedures for removing the clamp in that there could be a confrontation at the time the vehicle is de-clamped. There is also the question of how a wheel clamped vehicle's owner would make contact to have the vehicle released. Would this be through the strata manager perhaps?
Wheel clamping may be only a very last resort!
Answer: The owner (ie one of the committee) can install the wheel clamp themselves.
No one is willing to install a wheel clamp because if there is damage to the car, say hub is scratched on a Mercedes, they don't want to be joined in a lawsuit.
The owner (ie one of the committee) can install the wheel clamp themselves. Obviously, if there is damage done and the scheme is sued, you want to be sure your insurance will cover the committee members actions so check on this first.
If not already obtained, you should seek legal advice and fully understand your responsibilities though it was probably given at the time the bylaw for clamping was provided so check the records. Still, it would be best to get fresh advice in case the law or court cases have changed things. You need to know the latest. Particularly important is who has consented to be bound by the bylaw.
If you decide to purchase and install yourself, you should be able to fine sites where wheel clamps are sold and they will provide instructions on wheel clamping.
To give some protection to the scheme, take a before and after photo of the wheel and the side of the car so that any claim for damage can be clarified. Remember, if there is damage it does not need to go to the courts to be determined. It can be settled between the Owners Corporation and the offender, but make sure you get a deed of release signed once negotiated and check it with your insurer in case they try to make a claim regardless.
All of the above are important steps so ensure you are careful to follow every time. Do not become complacent.
People can get very irate regardless that they have done wrong. They seem to act all "offended" and put out without mind as to what their behaviour has caused/inconvenienced anyone.
The following is good practice here:
If the person sounds angry when they speak to someone, yes let's say the strata manager, it is probably advisable to contact a security firm to be present when the wheel clamp is taken off. Or a security firm may be willing to be on call to attend and remove when required, removing the committee from this aspect of things.
If they are understanding that they deserve being clamped and that they need to pay to have it removed, at least 2 (the more the better) of the committee should be present when the clamp is removed. The more the better as it removes one party from being the target and there is a show of unity regarding this by the committee, not to mention they are less likely to do/say anything they shouldn't on the spire of the moment.
Don't get into conversations about it. Simply say it was a decision of the committee. Any comments are to be referred back to the strata manager per usual protocol as the Secretary of the Owners Corporation.
I'd suggest payment is made to the scheme's account with a copy of said confirmation emailed to the strata manager. Do not handle cash on site between the parties.
Try not to make a specific time for removal. Just say eg in the next hour. They may carry on but the bottom line is, it is about a lesson, being inconvenienced. If they can get the clamp off straightaway and go about their life, half the lesson is lost. Hopefully, they are less likely to wait around but be conscious they may get agitated in the meantime. Hence……
If the person sounds agitated/aggressive then either have security attend/be present or the police.
In all circumstances/options above:

Advise the police of what is going on, who is being met, their details and that they will be contacted if there are any issues (assuming they are not willing to be present at the time).
Ensure one of the persons for the committee has their phone and the police on speed dial as the number last called and at any sign of trouble walk away and call the police.
The bottom line here: usually you will only need one example and for them to talk about it and the owners/residents will know the committee are now enforcing the sign re wheel clamping. The main outcome is for people to know the committee are not putting up with this illegal behaviour anymore.
Note: if it is a member of the public and not a resident, then all of this goes out the window. The bylaw does not apply to someone who isn't a resident and who has not consented to be bound by the bylaw. So, as advised, get legal advice before you clamp anyone!
This post appears in Strata News #258.
Karina Heinz
P: 02 9389 9599
E: manager@prostrata.com.au
W: https://www.prostrata.com.au/
To clamp, or not to clamp, that is the question: Who does a wheel clamping by-law apply to?
Importantly, by-laws do not bind visitors to the scheme. This means that any by-law regarding visitor parking spaces and parking on common property can only be enforced against a lot owner, occupier, mortgagee or covenant chargee or any lessee or sublessee of any lot or common property.
At most, the NSW model by-laws require a lot owner or occupier to "take all reasonable steps" to ensure that their visitors comply with the terms of the by-laws. Reasonable steps are likely to include lot owners and occupiers informing visitors of the relevant car parking by-laws, requesting that they visitors abide by the by-laws and if they are advised of a breach, requesting that visitor move their vehicle.
Can we wheel clamp a vehicle on the common property?
This is a very common question, particularly for those who have visitors parking that is visible from the street and their property is near a hospital, shopping centre or commercial strip. The answer is maybe.
Wheel clamping is governed by sections 651B and 651C of the Local Government Act 1993 (NSW). These sections provide that a person (including an owners corporation) cannot immobilise or unlawfully detain a vehicle that they do not own without first obtaining the permission of the person who owns the vehicle. The penalty for doing so can be up to $2,200.
A by-law can provide for wheel clamping, however, consent to immobilise or detain a vehicle under sections 651B and 651C of the Local Government Act is required. There are very few cases in this area and the jury is still out as to whether section 44 of the Strata Schemes Management Act 1996 (NSW) provides the consent of lot owners and occupiers. It means that the by-laws have the effect of an agreement under seal. It may not, however, be sufficient to provide the required "consent". In one Queensland case, a lot owner argued that they did not give consent (under the QLD equivalent to section 44) and that the consent was forced on them. The QLD Supreme Court agreed and treated the agreements created by way of by-laws between the body corporate and its proprietors as fictional agreements. If this approach was taken in NSW a by-law by itself would not provide the required consent.
To overcome this potential argument we strongly recommend that the consent of all owners and occupiers is obtained to any by-law providing for wheel clamping and our precedent parking by-law provides for this consent together with setting out a detailed procedure which is to be followed prior to any wheel clamping device being used that also includes a warning to the owner of the vehicle.
Embed

If your owners corporation is considering amending its by-laws to include the ability to wheel clamp or immobilise a vehicle we recommend they seek detailed advice on such a wheel clamping by-law please contact us at either our Sydney or Newcastle offices.
Allison Benson
Kerin Benson Lawyers
Ph: (02) 4032 7990
E: allison@kerinbensonlawyers.com.au
Are you interested in more information about a wheel clamping by-law, strata parking issues or information particular to strata legislation in NSW? Visit our Strata Parking OR Strata Legislation NSW pages.
Read next: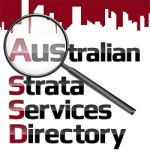 Looking for Wheel clap suppliers in your area? Search within our Strata Services Directory in the category Safety & Security for the best list of contacts available.
After a free PDF of this article? Log into your existing LookUpStrata Account to download the printable file. Not a member? Simple – join for free on our Registration page.
Have a question or something to add to the article? Leave a comment below.