This podcast detailing the stages involved in the strata renewal process is part of Amanda Farmer's Your Strata Property podcast series this week featuring Leisha de Aboitiz, Massons.
If you have enjoyed this content and would like to be kept informed about strata matters, click here to subscribe to our weekly newsletter.
Links Mentioned
Books Mentioned
Play the strata renewal podcast
Podcast: Play in new window
| Download
Subscribe: iTunes
| Android
| RSS
Related posts:
Your Strata Property – the podcast for property owners looking for reliable, accurate and bite-sized information from an experienced and authoritative source.
This post appears in Strata News #137
Embed

This article has been republished with permission from the author and first appeared on the Your Strata Property website.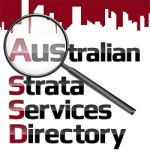 Looking for Valuations in your area? Search within our Strata Services Directory in the category NSW Valuations for the best list of contacts available.
Are you interested in more information about strata renewal OR further information about legislation and strata living in your space? Visit our Strata Committee Concerns OR FactSheets: NSW Strata Legislation.