This question about Strata Dysfunction in a self managed two lot strata scheme recently came in from a NSW Lot Owner. Leanne Habib, Premium Strata provides the following response.
Question: Our self managed two lot scheme is run by the other lot owner as a Torrens Title property. Due to the level of strata dysfunction, I am taking matters to NCAT. Can you provide some assistance?
I have very little knowledge of strata living. I bought a villa in a two villa "self managed' plan two years ago.
There are no by-laws, no records, no accounts, no sinking fund, no maintenance plan. The Owners Corporation is run by a lot owner who manages the property in a Torrens Title manner since they bought from the builder. You might say their management style is "my way or the highway".
GET THE LATEST STRATA NEWS / ARTICLES DIRECT TO YOUR INBOX HERE
The villas are separate buildings. The other lot owner has fenced off common property for their exclusive use. They have organised insurance for the villas telling me to pay half. I made enquiries of the insurer and the buildings are under insured by $300,000. I now find we can insure separately. They have a dog, so do I. I have no problem with their exclusive use but I want appropriate by-laws. I believe it devalues the property value without appropriate by-laws and a formal plan for the property.
I have had to replace the stud frame in three bedrooms and replace gyprock walls and cornices because they had been eaten out by white ants. I advised my neighbour of the problem from the beginning.
I have replaced the back fence with co-operation from my adjoining neighbours because the fence was collapsing and damaged by white ants, I notified my neighbour from the beginning.
I have tried to have a discussion with them regarding these matters and they now claim to have a "toxic" relationship with me.
I have applied to NCAT for adjudication on the strata dysfunction of the Plan. My neighbour claims I am money grabbing when I ask for their payment of half the costs I have incurred.
Do you have any advice on the possible approach of the Adjudicator in my matter?
Answer: Apply for a NCAT order to appoint a strata managing agent under compulsory appointment
Please note: Our reply is based on the details provided.
You are on the right track by applying for an NCAT order. The order should be to appoint a strata managing agent under compulsory appointment as the owners corporation appear to be dysfunctional.
We suggest that the owner engage the services of an experienced lawyer in strata to assist with preparing the submission for orders, as the owner who is the applicant would need to clearly demonstrate to the adjudicator in the submission that the scheme is dysfunctional.
If you have any questions about this matter or comments to add, please feel free to post a response below.
Premium Strata
P: 02 9281 6440
E: [email protected]
This article is not intended to be personal advice and you should not rely on it as a substitute for any form of advice.
Visit Committee Concerns OR NSW Strata Legislation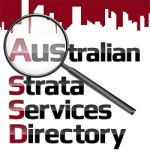 Looking for a Strata Lawyer in your area? Search within our Strata Services Directory in the category Legal Services NSW for the best list of contacts available.
After a free PDF of this article? Log into your existing LookUpStrata Account to download the printable file. Not a member? Simple – join for free on our Registration page.