Lot owners from NSW have questions about carrying our external paint work.
Jump directly to the QUESTION you are after:
GET NOTIFIED WHEN WE PUBLISH NEW Q&As, NEWS AND ARTICLES TO THE SITE
Question: At no cost to the owners corporation, we'd like to paint an unpainted common area exterior wall. How can we get this action sanctioned and take advantage of this improvement?
It has been suggested that we have some unsightly unpainted interior walls in our complex spruced up with a coat of paint. Currently, they are untreated block walls and unpainted concrete. They are within our building's interior common property, adjacent to our basement carpark. As these services have never been painted, it is considered that improving their appearance is not maintenance as the current finish could be considered maintenance free.
We have adequate paint left over from a recent exterior repaint to cover these unfinished surfaces, and sufficient volunteer labour to tackle the work. Therefore this improvement would come at no cost to our owners corporation.
The fact that these surfaces are isolated and interior would likely mean that a single paint would probably last us in excess of 15 years. How can we get this action sanctioned and take advantage of this zero cost improvement?
Answer: Such improvements require a special resolution of the Owners Corporation.
In our view, the painting is an "improvement" to the common property because the surfaces are currently unpainted. Such improvements require a special resolution of the Owners Corporation. Before embarking on the working bee, ensure you have the proper authorisations in place, and, in particular, check with the building's insurer whether such a working bee would be an insurable event (in case of slip-and-fall etc).
Leanne Habib
Premium Strata
P: 02 9281 6440
E: [email protected]
You can connect with Leanne & Premium Strata on Facebook, Twitter & LinkedIn.
This post appears in Strata News #402.
Question: I have been charged for a small amount of exterior painting. The work wasn't even carried out very well. Are these strata charges determined by my unit entitlements?
How are units of entitlement determined, please? My strata manager is the original developer who tells me he has complete autonomy and I think he is unprofessional, to say the least. I've been charged a hefty levy for a small amount of painting (only eaves and a door were given one coat of paint) and need to get to the bottom of it all.
Answer: The greater question is why you were charged a levy for painting.
Thanks for the question. For Strata Schemes registered after 30/11/16 the mechanics surrounding Units of Entitlement determination are outlined in the Strata Schemes Development Act 2015 Sch 2 Cl 3. Units of entitlement are determined based on:
the aggregate unit entitlement of all lots, and
apportioned on a market value basis at the valuation day and totalling the aggregate unit entitlement of all lots, the proposed unit entitlement of each lot.
The valuation day definition is outlined in the regulations however practically speaking, its within 3 months of completion of the development. A registered valuer is now required to complete the Unit of Entitlement calculation.
Prior to 30 November 2015, the requirements weren't as strict. A valuer didn't need to provide the units of entitlement schedule, however, they often did. A developer was able to set the units of entitlement. I am assuming your units of entitlement are unfair. There is a mechanism to modify the Units of Entitlement at the NCAT and depending on how incorrect your Unit Entitlements are, this could be worthwhile doing. You should speak to a good strata lawyer about this further, however changing Unit Entitlements is not easy an easy process.
The greater question is why you were charged a levy for painting. Was this just a charge to your lot or all lots? If it was just your lot, the charge is most likely invalid.
If the painting levy was raised for all owners via a special levy, special levies must be approved by the resolution of a general meeting. If a General Meeting wasn't called to approve the painting levy, then the painting levy you have received is most likely invalid.
I would suggest you review the above and then ask the above questions of your strata manager. I would also suggest getting to know your fellow owners to ensure you are actively involved in your strata. I rarely suggest this, however, depending on the answers, you may need to make a complaint to Fair Trading then look to change strata managers to achieve fairness in your strata community.
I hope this helps.
Rod Smith
The Strata Collective
T: 02 9879 3547
E: [email protected]
This post appears in Strata News #179.
Have a question about carrying our external paintwork or something to add to the article? Leave a comment below.
Read next:
This article is for reference purposes only and is not intended to be a comprehensive review of the developments in the law and practice or to cover all aspect of the subject matter. It does not constitute legal or other advice and should not be relied upon this way. Readers should take legal or other advice before applying the information containing in this publication.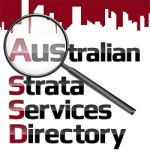 Looking for Strata Legal Services in your area? Search within our Strata Services Directory in the category Legal Services VIC for the best list of contacts available.
Visit our Maintenance and Common Property OR NSW Strata Legislation.
Looking for strata information concerning your state? For state-specific strata information, try here.
After a free PDF of this article? Log into your existing LookUpStrata Account to download the printable file. Not a member? Simple – join for free on our Registration page.